Chelsea Terrace Talk – Irish Examiner Article By Trizia
If this season had been an episode of Friends, it would have been called 'the one with Deja vu'. It was all taking an all too familiar path – poor performances, dressing room leaks, 'palpable discord' between manager and players, the board failing to land the players we needed in the transfer window and rumours of the Italian getting the sack before the Christmas decorations had even gone up never mind come down.
The clash with United was a pretty pivotal game coming as it did after an abject performance in Europe, Conte publicly questioning the players desire and an angry dressing room dressing down. Many feared the worst but I had a sneaky suspicion we may see a turnaround in our fortunes. Firstly, there was the Mourinho factor. There is no love lost between some of our players and our ex-manager and this was an ideal opportunity to hurt him – publicly.
Then there was the return of Kante – when he got injured I think we all knew we'd miss him but I don't think anyone guessed just how badly. With him back, the defence looked more relaxed, had more time, more protection. The attacking players could concentrate on what they were meant to be doing. His absence has made me wonder whether Hazard is the first name on the team sheet – given the horrendous inconsistent performances without him, I'd argue that the diminutive Frenchman is a much bigger miss than the twinkle toes Belgian. Hazard may be our best player but Kante it seems is most certainly our most important.
We also all knew how Jose was going to approach the game. Even non-tacticians like myself knew he was going keep it tight and defensive and try and hit us on the break. So, we just ran at them and they didn't like that at all and struggled to contain us. Lukaku was anonymous and United were fortunate not to be further humbled in all honesty – we had plenty of opportunities to better reflect the authority we had in the game – despite what Jose said post-match.
Speaking of our former Special One – he cuts a sad and lonely figure these days, personally I think it's a real shame. The twinkle in his eye has gone and his mischievous musings are now the ramblings of a bitter man who looks to have fallen out of love with the game. I maintain that we had the best of him and although he'll always be a good manager he will struggle to achieve the heights of greatness that we were privileged to witness during that golden period under his tenure.
Regular readers of my column will know that I still love Mourinho but I must admit that I lost a little respect for him during yesterday's game as his half time team talk must have consisted of but one direction – target Hazard – stop him by fair means or foul – mostly foul. The Belgian was given little protection as the Reds kicked him from one end of the pitch to the other and then back again. These were obviously instructions from the manager – a 'tactic' he is using more and more – a tactic which has driven my friend Jason Cundy to nickname him the 'Portuguese Pulis' – it's sad – he was so much better than that. Gloriously so.
But let's move on.
I don't think the dressing room shenanigans have come to end given Conte's post-match comments on David Luiz. It will be interesting to see how this one plays out – given the players supposed fury over the treatment of Costa. There is an alleged clique in the dressing room of Spanish/Brazilian players of which Costa was one and Luiz is obviously another – so if the rift between manager and defender is unbridgeable which it is being suggested is the case – how will the other players react? How will the board react?
It is understood that the board have sympathy with Conte at the moment, given the poor showing by the club during the transfer window and the injuries – but will they be so understanding if he alienates a significant number of the players?
Conte could use this opportunity to demonstrate that he is not like Mourinho – he has made his point and the player knows what needs to be done. He should encourage Luiz to work his way back into the team and contention. Show that he is a man that doesn't hold grudges – a manager that can forgive and forget and move on. This would do wonders for dressing room harmony in my opinion. That's not to say my sympathies are with the players – most definitely not. The anonymous gripes of being worked too hard in training – and it not being "fun" anymore stirs no empathy in me. They are professional athletes who get paid a lot of money to train on average a few hours a day – if they want fun they can go to Chessington World of Adventure when they've finished at Cobham. Football is their job and they should be thanking their lucky stars every day to be earning such a living.
Hopefully the win against United has eased some of the tension and will provide the springboard we needed to get back to winning ways and some sort of consistency – especially if during the international break we can find a way to clone Kante!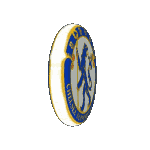 Posted by Trizia
(You can see all the Terrace Talk articles here)
DISCLAIMER: All articles written for the Chelsea Supporters Group 2005 (CSG) are those of the author and do not represent the views of the CSG. The views and opinions expressed are solely that of the author credited in the article. The CSG do not take any responsibility for the content of its contributors.
'Chelsea Supporters Group' can be found on Twitter and Facebook