Chelsea Terrace Talk – Irish Examiner Article By Trizia
Chelsea's poor form since Christmas has gone almost under the radar. Yet it has seen us go from third and on the very coat tails of United in second, to fifth and the ignominy of looking to follow yet another league winning season by failing to qualify for the Champions League again. As a fan it's pretty depressing. I'm not going to bother bemoaning our transfer activity again – it's all been well documented and only tells part of the story anyway. The squad we do have needs to come under some scrutiny. Many of them seem to just be going through the motions. The majority are probably already looking forward to beyond Conte, but you'd think a little self-respect would fire them up to at least play to their potential – it used to be that even when doing poorly, we could raise ourselves against big opposition. Instead we saw a brief showing but not enough effort against one of the worst United teams in recent memory. Only Willian and Kante really showed any desire.
But Conte needs to look at himself too as he seems to find it difficult to change a formation in a timely manner when the game dictates. He is a cautious manager at the best of times but his substitutions often come too late and even when they come, they are never very radical.
The thing I found most difficult to comprehend yesterday was his decision to substitute Hazard, yet keep Morata on the pitch. I understand that Hazard hadn't done much and was being closely marked but he is the type of player (the only player we have) that could produce that magic moment that could turn the game. Yet Morata, (one attempt accepted) was as frustrating as hell yet was given the full 90 minutes.
When he was injured, the majority of fans bemoaned the lack of a striker but now he's back most are wondering whether his return in any way actually improves us. The Spaniard has continued to have an unreliable association with gravity and an even more unreliable time in front of goal. I wouldn't go as far as to say he is a diver but he is incredibly weak when challenged – he needs to man up if he is going to have any sort of career in the Premier League. Or are the rumours of him missing the sun, sangria and La Liga more than just rumours? One thing is for sure he is not even a shadow of the player that Costa was. United were there for the taking yesterday and we failed to take advantage.
But then it's not really losing away at a United which has left us in a Europa Cup place but the horrendous showings against the likes of Watford, Bournemouth and Crystal Palace that have cost us. But playing in Europe's poor man's cup could cost us more than just our pride. Despite his making the right noises whenever he is asked, about his future, Hazard has never made a secret of the fact that he wants to win the Champions League and our yo-yo seasons are not going to deliver that to him. When Madrid come knocking this season, I'm not sure there is much that we will be able to do to keep him. And where will that leave us?
What's even more depressing is that I can only see Chelsea using the money to buy another clutch of average players – as has been their strategy for a while now. This will further denigrate the quality of the team which will in turn do little to attract any real talent, even if we were willing to splash the cash. We could be heading for some really lean times, especially if you believe as I do that last season was as much a fortuitous and extraordinary convergence of circumstances than anything else. We have been building our castles on the sand for some time now and the tide is beginning to come in.
And as well as questioning what quality of players we would attract – what about the manager? I see that this week we have been linked with Van Gaal – a failure at United and a man who by his own admission says he needs at least three years to deliver any kind of success. He would maybe get three months – if he's lucky. Who else would want to come to the circus that is Chelsea Football Club? I hear many wanting Diego Simeone to step into the breach.
Why would one of Europe's highest regarded managers come to us? "Money" I hear some of you cry. There are plenty of clubs now who could match, and indeed go way past what we're willing to pay. Should he become available I think we'd be lucky if we were even in his top 5 considerations. The group of elite managers is quite small – we have sacked and pissed off a good proportion of them already – so where to now?
The point is that we are on a precipice at the moment – almost as we were a couple of years ago. Then, Conte performed a miracle and pulled us back from the edge, but we have managed to put ourselves right back in harms way.
What happens between now and the beginning of the new season could have a huge impact on the next ten years or so. Fall out of that elite top four and we could find ourselves out in the wilderness for a long time. As I stated before, there are now a lot of clubs with similar/more money than us and certainly boards who make life easier for managers. If we are not very careful – we could fall into that group of also-rans that we thought we'd left behind just over a decade ago. It's easily done – just look at Arsenal.
From being title contenders every year, to being content just to finish in the Champions League places and now effectively a domestic cup and Europa team – is that where our future lies?
Abramovich needs to re-evaluate what he wants for his club and maybe admit that although relatively successful when there were only a handful of super-rich clubs about, the model we have been operating is now out-dated and indeed could prove ultimately destructive. He needs input from some experienced football people, not the collective of lawyers and corporate business heads we have at the moment. Times have changed and if we don't change with it then our golden age is over.
The ball, as ever, is in your court Roman.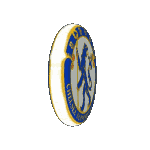 Posted by Trizia
(You can see all the Terrace Talk articles here)
DISCLAIMER: All articles written for the Chelsea Supporters Group 2005 (CSG) are those of the author and do not represent the views of the CSG. The views and opinions expressed are solely that of the author credited in the article. The CSG do not take any responsibility for the content of its contributors.
'Chelsea Supporters Group' can be found on Twitter and Facebook