Chelsea Terrace Talk – Irish Examiner Article By Trizia
Yesterday's game was a painful watch – the chasm was laid bare for all to see just as the point difference between ourselves and City is now verging on the chasm-esque and the final Champions League place is getting further out of reach with every game.
Conte has no-one to blame but himself. Even mid-week he wasn't talking about us having a chance – he seemed to be more interested in playing the harbinger of doom with his warnings of the possibility of a battering.
If the manager has no belief then the players certainly won't. Especially when the line-up is the very antithesis of an attacking one. I don't care about Conte's pride – his job is to prepare the team and formulate tactics to compete. We didn't even get close to competing.
And he can tell himself whatever he wants to make himself feel better but that was a battering, it may have been just the one goal but we were effectively humiliated by a team not even in second gear.
It doesn't matter if you lose 1 nil or 5 nil – it's still only three points. Personally, as a fan, I want to see my team giving it a good go, fighting, challenging – we saw nothing even close – we were barely participating.
I don't understand why Conte chose to play without a striker yet his tactics looked to be all about pumping the ball up to some invisible Drogba-type player up front.
This formation is a double disadvantage. Not only is it a blunt set up but it also denies us the advantage of having the best left attacking player in the league playing in his natural position – the position from which he can terrorise the opposition.
Conte stubbornly refused to change tactics even though we effectively chased shadows. Only with 12 minutes to go did he finally change things – it was too late, we were already beaten. We were beaten before we set foot on the pitch.
His post-match comments about the goal changing the game was disingenuous at best – we were awful before the goal and we were awful after the goal. When asked about not having one shot on goal he seemed completely at a loss as to what to say – he just kept reiterating the point that the team were set up to try and stop them scoring.
But that failed and Conte seemed to not have a Plan B. Even though Plan B was sat there on the bench behind him.
I wonder if Conte watched the Brighton Arsenal game. Brighton showed no fear, but more than that, they showed them Arsenal no respect. We need that ethos back. Any side watching yesterday's game can be confident that they stand more than a good chance against us, especially if Conte persists with not playing a recognised striker.
Some of you may think I am perhaps over-reacting; after-all it was City who are winning the league at a canter and leaving records shattered in their wake but this now officially is our worst away run for over 15 years.
What makes the situation worse for me is the fact that we seem to have no building blocks to rebuild quickly and with strength. We have a manager that will almost certainly go between now and the end of the season. We have one superstar player who is almost certain to leave too. We have a goal keeper who is being wooed by two of the biggest clubs in the world and we have a squad which is devoid of any strength in depth. And as I said last week those clubs who were previously on the coat tails of the top four have now by-passed us.
We've all seen (and laughed) at Arsenal, a club who through stubbornness have found themselves in the wilderness, if we are not very careful (and by we I mean the board) we may not be that far behind them. I said it last week and I'll say it again – we are on a precipice and the decisions made this summer will be the difference between re-establishing ourselves amongst the Premier League elite or diving head first into the abyss.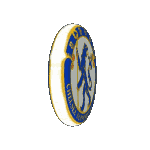 Posted by Trizia
(You can see all the Terrace Talk articles here)
DISCLAIMER: All articles written for the Chelsea Supporters Group 2005 (CSG) are those of the author and do not represent the views of the CSG. The views and opinions expressed are solely that of the author credited in the article. The CSG do not take any responsibility for the content of its contributors.
'Chelsea Supporters Group' can be found on Twitter and Facebook