Chelsea Terrace Talk – Irish Examiner Article By Trizia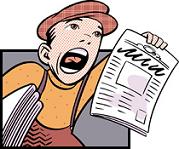 Today's lesson is one of faith.
I think no one can honestly say that in the last few weeks that they haven't questioned Jose's judgement in relation to Mata. He was our player of the season two years running, coveted by all our rivals and just a brilliant player to watch. When Mourinho's return was confirmed, many of us speculated over how he would set up the team & specifically what he would do with our myriad of creative midfielders, but few of us predicted this current situation presenting itself – and many of us are uncomfortable with it – especially given results like Everton & Basel.
BUT we either trust Mourinho or we don't. The majority of us begged for his return. We wanted him because he was unique – he didn't think like other managers – his philosophy was different. I trust him to do what is best by the team – whether in the long run that involves Mata or not. Mourinho has always put the team before anything & anyone – and exceptions cannot be made.
He has more than hinted that currently Mata is not buying in to his philosophy – not doing what is required of him on the pitch – Jose will not stand for this. But equally, the manager has also said that he wants to play with both Oscar & Mata – the question is whether Mata is willing to adapt.
I think you just need to go back to Jose's first tenure at the Bridge & we saw virtually the same situation arise with Joe Cole. Now as much as I loved Cole I am not suggesting for a moment that he is in the same class as Mata. However, Joe was a creative midfielder – a show-pony – full of flicks & tricks – nice to watch – a Mata with only a fraction of the substance if you will – but Jose wanted him to play a certain way – more controlled, more disciplined, to track back, to cover – in short to be a more useful & ubiquitous player. Initially Cole fought this and so he was dropped or substituted or given limited playing time. But eventually he conformed & what we got was possibly the best two years of Joe Cole's career.
I hope that the situation can be resolved as Mata is a special player & I would hate to see him at one of our rivals but we as supporters need to back the manager – and he has the pedigree to expect that faith.
The second half against Fulham & the post match interview saw Jose roll back the years. In terms of play we saw a team that knew what they were doing & were in control of the match. Although it looked like a huge step change from both the first half & the midweek Champions League game, the changes were actually quite minimal; we moved the ball a bit quicker, we were more careful in our distribution & we were getting the ball down the wings & actually putting in some crosses – it's not rocket science after all.
As for the interview after the match – brilliant. Made very clear his indignation of the pundits who criticise him in a very thinly disguised "those who can, do & those who can't, just have an opinion" barb at Jamie Rednapp – all the while sporting a lip-curling sneer. The former "Spice Boy" visibly bristled at being effectively called out & his voice went up a full octave when trying to justify his "opinion".
Not content with that, he also managed to have a pop at Gullit's managerial record and if you listen very carefully also manages to get a Wenger jibe in too – if he had somehow succeeded to also get a swift upper-cut to the scousers too that would have been a full house – but I guess we'll have to wait for when we play them for that for the full hysterical effect.
We Chelsea fans just need to trust him – he will bring great things – I'm sure of it – we've already seen something that no other Chelsea manager has been able to deliver – a John Obi Mikel league goal and yesterday in that second half I saw a Fernando Torres playing with purpose and confidence – could Jose finally be the man to reawaken the striking instinct?
Mourinho deserves our patience & loyalty – he is trying to build something. The team he inherited in 2004 was full of seasoned players and experience – now he has lots of youngsters, a number of new players & a new philosophy – it will take some time but until then – let's back him all the way.
Posted by Trizia