Chelsea Blip-O-Meter Reading
75 + 8 = 83 points 
Blip-O-Meter Reading: 1.2 
GF: -4         GA: -5   GD: +1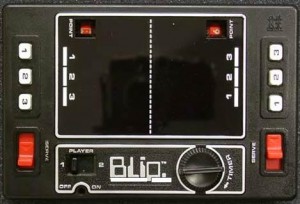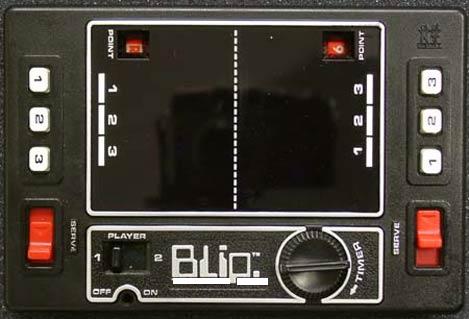 A sense of calm appears to have infiltrated the Chelsea Football Club. A calm that has not been experienced here since 2006-07. Being Chelsea – it began with a defeat: Stoke City. With Chelsea in danger of becoming the "neutral's favourites" (read: team losing by the odd-goal in five or seven) Mourinho went back to what he knows the best. What he knows the best he does the best.
"I can win one-nil," he said, "It's easy." I wasn't reported that he concluded by stating, "Just watch me do it," but we have.
He choked Arsenal's much vaunted midfield and then repeated the exercise against Swansea's imitation.
Liverpool, Southampton, Hull and now Manchester United have been dispatched with increasing ease, while the Blip-O-Meter needle has barely moved onto the scale.
Our forwards have even started scoring!
Football is a simple game: get the defence right and everything else should follow. Get it wrong and even if you are scoring freely it is like trying to draw water from a well with a leaky bucket.
With this change in approach Chelsea has finally moved into the black match/match now acquiring eight points more than from last season's comparable fixtures. One of those points has come from games when Di Matteo was coach, and seven from fixtures where Benitez was in charge.
RDM:   P5 W3 D1 L1 Pts10       GF13 GA8 GD+5
JM:      P5 W3 D2 L0 Pts11       GF8 GA3 GD+6
RB:        P17 W9 D4 L4 Pts31     GF34 GA16 GD+18
JM:       P17 W12 D2 L3 Pts38    GF35 GA17 GD+18
So, where would 83 points leave us in May?
Probably second.
Stop Manchester City scoring in a couple of weeks and we could be looking at even better…
Premier League Top Fives 2001/02 (left) – 2012/13 (right)   
1         87, 83, 90, 95, 91, 89, 87, 90, 86, 80, 89, 89                     [88.0]
2         80, 78, 79, 83, 83, 83, 85, 86, 85, 71, 89, 78                     [81.7]
3         77, 69, 75, 77, 82, 68, 83, 83, 75, 71, 70, 75                     [75.4]
4         71, 67, 60, 61, 67, 68, 76, 72, 70, 68, 69, 73                     [68.5]
5         66, 64, 56, 58, 65, 60, 65, 63, 67, 62, 65, 72                     [63.6]
Lowest this century: 80pts Man Utd 2011 (L4)
Lowest to win (38 games): 75pts Man Utd 1997 (L5 D12)
Highest to lose: 89 Man Utd 2012
| | | | | | | | | | | | | | | |
| --- | --- | --- | --- | --- | --- | --- | --- | --- | --- | --- | --- | --- | --- | --- |
| Match | PointsAvailable | 13/14 | GF | GA | GD | 12/13 | GF | GA | GD | Par ± | Pts±YTD | GF±YTD | GA±YTD | GD±YTD |
| *Hull (Reading) (h) | | 2-0 | 2 | 0 | 2 | 4-2 | 4 | 2 | 2 | 0 | 0 | -2 | -2 | 0 |
| Aston Villa (h) | | 2-1 | 4 | 1 | 3 | 8-0 | 12 | 2 | 10 | 0 | 0 | -8 | -1 | -7 |
| Man Utd (a) | | 0-0 | 4 | 1 | 3 | 1-0 | 13 | 2 | 11 | -2 | -2 | -9 | -1 | -8 |
| Everton (a) | | 0-1 | 4 | 2 | 2 | 2-1 | 15 | 3 | 12 | -3 | -5 | -11 | -1 | -10 |
| Fulham (h) | 2 | 2-0 | 6 | 2 | 4 | 0-0 | 15 | 3 | 12 | +2 | -3 | -9 | -1 | -8 |
| *Tottenham (a) | | 1-1 | 7 | 3 | 4 | 4-2 | 19 | 5 | 14 | -2 | -5 | -12 | -2 | -10 |
| Norwich (a) | | 3-1 | 10 | 4 | 6 | 1-0 | 20 | 5 | 15 | 0 | -5 | -10 | -1 | -9 |
| Cardiff (Wigan) (h) | | 4-1 | 14 | 5 | 9 | 4-1 | 24 | 6 | 18 | 0 | -5 | -10 | -1 | -9 |
| Man City (h) | 2 | 2-1 | 16 | 6 | 10 | 0-0 | 24 | 6 | 18 | +2 | -3 | -8 | 0 | -8 |
| Newcastle (a) | 3 | 0-2 | 16 | 8 | 8 | 2-3 | 26 | 9 | 17 | 0 | -3 | -10 | -1 | -9 |
| WBA (h) | | 2-2 | 18 | 10 | 8 | 1-0 | 27 | 9 | 18 | -2 | -5 | -9 | +1 | -10 |
| West Ham (a) | 3 | 3-0 | 21 | 10 | 11 | 1-3 | 28 | 12 | 16 | +3 | -2 | -7 | -2 | -5 |
| Southampton (h) | 2 | 3-1 | 24 | 11 | 13 | 2-2 | 30 | 14 | 16 | +2 | 0 | -6 | -3 | -3 |
| Sunderland (a) | | 4-3 | 28 | 14 | 14 | 3-1 | 33 | 15 | 18 | 0 | 0 | -5 | -1 | -4 |
| Stoke (a) | | 2-3 | 30 | 17 | 13 | 4-0 | 37 | 15 | 22 | -3 | -3 | -7 | +2 | -9 |
| Crystal Palace (QPR) (h)14 | 3 | 2-1 | 32 | 18 | 14 | 0-1 | 37 | 16 | 21 | +3 | 0 | -5 | +2 | -7 |
| *Arsenal (a)3 | | 0-0 | 32 | 18 | 14 | 2-1 | 39 | 17 | 22 | -2 | -2 | -7 | +1 | -8 |
| Swansea (h) | | 1-0 | 33 | 18 | 15 | 2-0 | 41 | 17 | 24 | 0 | -2 | -8 | +1 | -9 |
| *Liverpool (h) | 2 | 2-1 | 35 | 19 | 16 | 1-1 | 42 | 18 | 24 | +2 | 0 | -7 | -1 | -8 |
| Southampton (a) | 3 | 3-0 | 38 | 19 | 19 | 1-2 | 43 | 20 | 23 | +3 | +3 | -5 | -1 | -4 |
| Hull (Reading) (a)17 | 2 | 2-0 | 40 | 19 | 21 | 2-2 | 45 | 22 | 23 | +2 | +5 | -5 | -3 | -2 |
| *Man Utd (h)5 | 3 | 3-1 | 43 | 20 | 23 | 2-3 | 47 | 25 | 22 | +3 | +8 | -4 | -5 | +1 |
| West Ham (h) | | | | | | 2-0 | | | | | | | | |
| Man City (a) | 3 | | | | | 0-2 | | | | | | | | |
| *Newcastle (h) | | | | | | 2-0 | | | | | | | | |
| *WBA (a) (RDM Sacked) | 3 |   |   |   |   | 1-2 |   |   |   |   |   |   |   |   |
| Everton (h) | | | | | | 2-1 | | | | | | | | |
| Fulham (a) | | | | | | 3-0 | | | | | | | | |
| Tottenham (h) | 2 | | | | | 2-2 | | | | | | | | |
| Aston Villa (a) | | | | | | 2-1 | | | | | | | | |
| Arsenal (h) | | | | | | 2-1 | | | | | | | | |
| *Crystal Palace(QPR) (a) | 2 | | | | | 0-0 | | | | | | | | |
| *Stoke (h) | | | | | | 1-0 | | | | | | | | |
| *Swansea (a) | 2 | | | | | 1-1 | | | | | | | | |
| Sunderland (h) | | | | | | 2-1 | | | | | | | | |
| Liverpool (a) | 2 | | | | | 2-2 | | | | | | | | |
| *Norwich (h) | | | | | | 4-1 | | | | | | | | |
| *Cardiff (Wigan) (a) | | | | | | 2-0 | | | | | | | | |
*Bold Di Matteo coach
Posted by Steve Symmons