Chelsea Terrace Talk – Irish Examiner Article By Trizia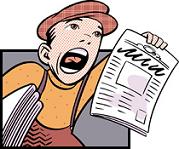 A lot troubles me about our performance & result at West Brom & our loss to City. Top of that list is how we are still after so long, STILL, so reliant on John Terry. Without him on the pitch, we just lack leadership – lack focus – mostly we lack discipline. Last Tuesday it was the period immediately following Ivanovic losing the plot completely that heralded us losing all three points. What should have been a throw in to us – was given to the Baggies – Branislav went absolutely mental!! He was thunderous with rage – raining expletives down on the referee & lino – attempts by Captain for the game Cech to calm him down proved fruitless – the goalkeeper eventually having to return back to his position leaving Ivanovic still ranting – Cahill too failed to calm the Serb down – who even after the booking continued in his foul mouthed tirade against the assistant referee & if truth be told, he was lucky not to get sent off.
We – specifically the defence, fell apart after that episode & it was evident to anyone watching that game that West Brom were going to score, as we were in total disarray.
John Terry would not have allowed that episode to continue & would have also ensured that focus was restored until the job was done.
Things were perhaps not so black & white against City – that said, there was a similar incident where Luiz had a set to with the officials & once again this in turn led to a break down in discipline & so concentration. However, Jose needs to take his share of the blame with this one – the starting line up surprised me to put it mildly. Matic AND Mikel? That was always going to make us slow & ponderous against a side who are usually quick & attacking. I continue to be puzzled by this insistence on playing Azpilacuerta at left back when we have Ashley Cole. As well as the Spaniard has done, with Terry's absence wouldn't it have been better to put Cahill with Ivan in the middle – and played the two full backs in their traditional positions – this would have left Luiz to play once again in the midfield as he had done so perfectly in the league game? I just don't understand Jose's thinking on this one.
In his pre-match briefing on the Friday before the game, Mourinho was not in a good mood – the air visibly crackled with the dark vibes emanating from him. He didn't want to be there, he seemed to be trying to pick a fight with the journalists – I was actually half expecting him to walk out. Usually such shenanigans along with the comments about Wenger are part of a ploy to draw attention away from the team and onto himself following a poor performance – we've all seen it before – but this time there seemed to be a genuine malevolence there – there was no tongue in cheek &certainly no smiling eyes.
He was right about one thing – he is always painted as the bag guy in these things – it needs to be noted that Wenger started this war of words – but the papers hold him up as some paragon of virtue. The Frenchman reminds me of the kid that smacks another kid sneakily from behind then runs and hides behind his mother's skirts; if he wants a fight – Jose will give a fight and I know who I'd put my money on.
This mood continued in the City post match interview – and although he was honest he seemed to stop short of actually giving any clear explanations regarding the poor performance. The truth of the matter was that we didn't even turn up. Jose said that in the league the best team won & in Saturday's game – the best team also won – but that's not true. City didn't have to be 'best' – anything better than awful would have beaten us that day & that is worrying.
I would have always taken the six points over a cup win, but it's the fact that we have had two such poor performances in the space of a week at such a crucial stage of the season that is making me so nervous – and with a decent Everton team to face next to boot.
Jose needs to demonstrate some of those famous motivational skills and quick & we also need to identify a Captain that will step up when the team need it on the pitch. For all of Cech's skills & intelligence – he is not that man. Either Cahill or Luiz would be my choice – although I'm not so sure the Brazilian will be with us next season. For European sides the Captain doesn't seem to be such an important role – usually given to the team's most senior player, but it is evident that we need that disciplinarian on the pitch – although not even John Terry would have helped us against City.
The lack of an out and out striker becomes more evident game by game but the good news is that the Cavani rumours have resurfaced again. I can see this one happening – Jose likes big, powerful strikers and such a significant buy would explain our lack of activity in the January window, despite our obvious need. As for this season – given our last week, I don't know what to think – could Torres finally come good – just in time to help us secure the title? Oh come on – you have to admire my persistent refusal to give up on him surely?
All the horses are neck & neck coming up for the final straight – place your bets ladies & gents – my money is on the Portugeezer
Posted by Trizia