Chelsea Terrace Talk – Irish Examiner Article By Trizia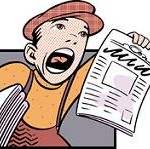 As Costa put us two up within the opening ten minutes I relaxed and thought "at last, starting a game fast and hard, taking shots, and more importantly, not resting on the rather thin cushion of the one goal". I then sat back and waited for the avalanche.
When will I learn?
We seem to be making hard work out of every single game at the moment. Even Mourinho looked mightily relieved as Remy's effort trickled over the line.
For a while after Hull's equaliser went in, we looked like we were about to fall apart and go into full melt-down mode – the half time whistle couldn't come early enough. But Jose did what he was paid to do and we came out like a team with a purpose for the second half but it looked like one of those days where we were going to get nothing for our efforts. It would have been a bitter blow especially as all our nearest rivals had won the day before. Remy's goal was very important – not just for that game but for the title race itself.
I was especially pleased not to see us drop points given Courtois's mistake – it would have been very harsh on our young keeper given the saves he had made prior to and after his uncharacteristic error. He can take as much pride and responsibility in that win as any of the goal scorers.
Hazard once again dazzled. I am beginning to wonder whether in a bizarre way, our ordinary performances are down to his artistry. I think we are becoming so over-reliant on him that we are becoming somewhat predictable and instead of looking for that defence splitting pass, or taking on players we simply look for Hazard.
Whatever it is we really need to do something as we still need to win a significant amount of our remaining games to win the league and at the moment I wouldn't class any one of them as a given.
Hazard described us as having nine remaining cup finals and he's right – the importance of every one of these games cannot be over-stated and if we keep playing as we are, they are really going to put us supporters through the ringer. I think so many people in the media and footballing world expected us to walk this league that the team perhaps began to believe it too. I certainly didn't, but neither did I expect us to play so woefully as we have seen at times this season. All that said, our biggest rivals have experienced some spectacular losses themselves so we can't beat ourselves up too much. Especially as we have only actually lost three games this season in all competitions – yes really.
Question for you – if Skrtel stamped on a player and no-one mentions it – did it really happen? But let's move on as no one's meant to have noticed…..
As for Gerrard, he's very very sorry AND he's not that sort of player….oh and it's totally uncharacteristic and he's a model professional and an ambassador for the game….so let's not pillory him because he doesn't deserve it – Brendan says so….he's the queen mother of football – gawd bless him….
I think Ivanovic needs a rest – he's not as young as he was and there have been a fair few mistakes entering his game of late. I'm not advocating getting rid of him or anything drastic like that – I just think he simply needs a couple of games off – then we can get a proper look at Azpilacuerta on the right and Felipe Luis at left back. Azpilicuerta is great for us and Mourinho often waxes lyrical on how he would love a team of 11 Cesars so reliable is the Spaniard. But Luis is far more proficient at crossing the ball into the box, although he does lack perhaps in the defensive department – but that never really did Petrescu any harm did it? And surely Luis/Azpi both in the team must be the long term aim I'd imagine?
So a two week break now which will be good news as far as Costa's hamstring is concerned – although from memory he was scoring more goals at the beginning of the season when it was still a concern, than when he was supposedly fit! I usually curse these international breaks as they invariably come when we are hitting a rich vein of form and so disrupt our momentum. Not so this time – but I can't imagine the majority of our squad playing all over the world will help us much either – but then all our rivals are in the same boat.
Once we're back it's that final part of the season where we need to use every weapon in our armoury to drag ourselves over that line. We will need to over-come Arsenal's customary late charge, City's bigger squad, United's experience and the sheer will of the media behind Liverpool's sails. If we can do that, then we will be very worthy Champions indeed.
Posted by Trizia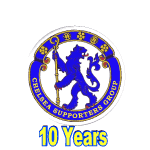 (You can see all the Terrace Talk articles here)
DISCLAIMER: All articles written for the Chelsea Supporters Group 2005 (CSG)  are those of the author and do not represent the views of the CSG. The views and opinions expressed are solely that of the author credited in the article. The CSG do not take any responsibility for the content of its contributors.