Chelsea Terrace Talk – Irish Examiner Article By Trizia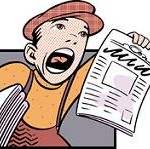 I was fortunate enough to go to an evening with Jose Mourinho last Thursday & at the do he was asked how he would feel if he lost his extra-ordinary home record against Tottenham. He said that he would not feel sad or disappointed – that he would celebrate it, as it has been such an amazing run. I'm not sure I could ever celebrate a loss to Tottenham but we do I think forget sometimes how ridiculously phenomenal both his tenures have been in terms of results – and he's right, we need to celebrate something like that not live in fear that it will end.
He was also asked whether we will win the league this season & he was quite adamant that we would not – claiming that the team had too many players at the very start of their careers and too many at the end……
Yet here we are – still at the top of the league & games running out. He claimed after the match on Saturday that he would rather be in City's position – with the games in hand with the possibility of going top should they be won. Both journalists & fans refused to believe this saying he'd obviously want the secured points but I'm not so sure – Mourinho is a supremely confident individual & probably has no doubts that he could win those games.
Another insight was when he was asked whether it was difficult decision at the time to replace the popular Cudicini with the not totally proven Cech when he came in. He was very definitive on this one too – he said that when it came to his job no decisions were difficult because in every case he is always 100% sure that he is doing what is best for Chelsea Football Club.
I think that is why players respect him & form such a bond with him – nothing is personal – it is always about doing what is best for the team – no emotion, no sentiment, no malice (as long as you do what he wants – to the letter) – just honesty, even if that honesty means some hard conversations and outcomes – whether it's selling maverick players to a rival or dropping a team stalwart.
So on to the main event. Tottenham at home – probably the game that most Chelsea fans look for when the fixtures are released. I know I should be graceful in victory but I really can't. Spurs fans are naturally cocky – cocky well beyond their teams capabilities & for some reason this year they seemed convinced that this was "the" year that they were going to beat us and qualify for Champions League – some deluded souls even felt they could win the league. Of course, all of this makes their gradual decline as the season progresses even funnier.
I couldn't help but have a peak on social media to see their reaction to yet another four nil tonking at the hands of the only team in London to win a European Cup – it was all pretty predictable. Apparently it was never a penalty, Et'o's a cheat, the referee was bent & their support was magnificent. This is the same "magnificent" support who streamed out in droves when the third went in – I imagine most of them didn't even know we'd scored a fourth until reading the Sunday papers!
Of course they have plenty of previous for this – the 5-1 thrashing at Wembley was the best evacuation of a ground I've ever seen – it was like watching a huge herd of antelope turn on their hooves & scatter on the spotting of a hungry lion. The 1-6 at White Hart Lane was similar & the various 4 nils often saw the final whistle with just a handful of white shirts in the stands.
Our record against Tottenham, especially at home is ridiculous. During the raucous celebrations in the pub after it struck me that those raising a drink to toast our win who are in their late teens or early 20's have never actually seen us lose to Spurs at Stamford Bridge & so equally, their opposite numbers would never have seen their team win – mental!
Jose is keeping it real – talking about ensuring we finish in the top four & aiming for top three so that we avoid the qualifying stage for the Champions League & we should follow his lead & be pleased should we "only" finish third. That in itself would be some feat given the mayhem of last season, the striker situation, the gaps in the squad etc. Hopefully our points in the bag will create some pressure on our direct rivals but we can only really concentrate on continuing to win & the season will play out before us. It's certainly the closest title contested for years & that can only be a good thing. But for this week let's just appreciate what we've done so far & let's all just laugh at Tottenham.
Posted by Trizia