Chelsea Terrace Talk – Irish Examiner Article By Trizia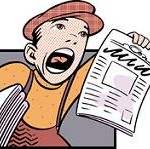 Saturday's game against Stoke was a walk in the park which was so maddeningly unfathomable; and when I saw that Fulham had beaten Villa I was even more furious – how can you possible explain such abject performances against both Palace & Villa – games which effectively have lost us the league – then make such an easy job of Stoke?
Stoke were physical, they tried to close us down, they tried to contain us – we simply played to our strengths & brushed them aside. I think that Mourinho too was harbouring the same thoughts as he didn't look particularly animated during the game.
It's easy to point to our well publicised lack of strikers but the fact of the matter is that we have thrown this league away & that is hard to stomach for a serial winner like Jose.
The subject of Torres continues to be the main topic of conversation with Chelsea fans although for the first time we are seeing real signs of wide-spread exasperation and split opinions amongst the support. Chelsea fans have always been an encouraging & patient crowd – supported our players through dips in form, personal crises, on & off the field, discipline issues etc & Torres has enjoyed that blind loyalty ever since he joined us.
Initially no-one could argue that he was working really hard to regain that prowess in front of goal which had led to us forking out that £50million for him. We also used every excuse for mitigation of his patchy (being kind) form – he was in Drogba's shadow, the £50 million price-tag had hiked up the pressure, the not fully healed knee injury, the rest of the team not playing to his strengths, the difficulty of playing as the single striker etc etc
The fact is that all those "excuses" have some credence – and with the exception of the odd game here & there, Torres generally does work hard, but one cannot after three years look past his poor goal tally.
I watch him play & still inexplicably believe he could do it for us but back in the pub after another barren game as far as he's concerned I can no longer defend him with any real conviction. Few are angry with him, most have just come to the end of the road where he is concerned – they have lost that belief in him and feel that Torres moving on would be best for all concerned.
Watching the goals by Salah & Willian highlighted exactly what Torres has lost – instinct. They see a sight of goal & take it – Torres no longer trusts that first sight & while he is deciding what to do with the ball the impetuous is lost & the moment has passed. Invariably this happens two or three times a game which more often than not leads to his head going down – the game is then effectively over for him.
When asked, Mourinho picks his words carefully about Torres but one doesn't have to be an expert in body language or sub-text to garner the fact that Jose too has come to the same conclusion as the rest of us – time for new challenges – no hard feelings.
So tomorrow we try & over-turn a 3-1 deficit against a side that again we should have beaten. Complacency was our undoing once again. We've done it before – most recently against Napoli on the way to actually winning the trophy – but then we had the likes of Drogba leading the line. That said I think we can do it – one thing we do seem to do is raise our game in the face of adversity & truth be told PSG weren't even that good! They do have some formidable attacking options but then we recently have had a brilliant home defensive record – a record which looks to be earning John Terry another contract extension; this is the same John Terry who Benitez felt was past it – the John Terry who is currently vying with Eden Hazard to be player of the season.
Speaking of Eden Hazard, it seems that PSG look to be sniffing around our mercurial Belgian with a figure of £50 million being bandied about. Given that Jose sold the absurdly talented Juan Mata to effectively build his team around Hazard, it's going to take a hell of a lot more than £50million to prise him away from us. But there will be plenty that will go – including Lukaku it seems. He's stupidly gobby, but he's young & will learn to be more guarded in public & I think he could have really done a job for us, so it will be a shame to see him go. I only hope that we learnt the hard lesson from the Sturridge sale & do not sell him to a Premiership rival. Few important games before then though – we can only hope there are a few twists & turns yet to still keep us in the running.
Posted by Trizia