Les Miserables [by Gary Watton]
Les Miserables [by Gary Watton]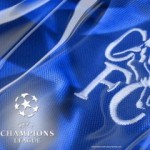 Oh la la. Wednesday night Chelsea were doing their best [or perhaps their very worst] to impersonate Arse-nil and collapse their season several weeks early. In truth, Paris St-Germain were far from outstanding and the three-one scoreline flatters them, but football matches are decided by who scores the most goals and Mourinho's muppets kindly donated three to les Parisiens.
Perhaps it is a case of deja-vu as Chelsea lost three-one in the first leg of the knockout stages ten years ago to another French club, Monaco [another good, but not exceptional team] and we failed to overturn the deficit at the Bridge. I am filled with foreboding. I always feel that a team of PSG's calibre are capable of at least one away goal. The question is how does Chelsea re-invent themselves as a free-scoring team with a solid defence in the space of six short days? Well, stranger things have happened. I fear that Chelsea and ManUre will have reverse results next week: The Mancunian has-beens will lose 3-1 away and the west Londoners will draw one-one at home. I would be extremely happy to be proven totally wrong. [It does occasionally happen.]
As for last night's farce in Paris, I don't actually attribute too much blame to JT for his header prior to Lavezzi's fine strike. Sure, big John sets high standards for himself and he will not enjoy watching the replays of that early goal. However, the big guy was at full stretch as he tried to head the ball away from goal. It just so happened that he headed the little round object straight at the feet of the grateful Lavezzi. Perhaps the villain of the piece was David Luiz who lost possession in his own half, whilst dwelling on the ball. How often have we heard that comment being made? David Luiz possesses the X Factor and is capable of anything. This is fine except he is just as liable to be a handicap in such close contests.
I seem to remember him having a blinder at Benfica at the equivalent stage two years ago, but alas in Paris he was an accident waiting to happen. Don't get me wrong. He cannot be solely blamed for the second goal. Little did he know that Cech would come out and grasp at thin air from a brilliantly delivered free kick, leaving the hapless Brazilian rooted to the spot as the ball cannoned off him and into the net. It was the softest of goals and just the kind of goal that you dare not concede on such a big stage. In fact, Chelsea conceded just the kind of soft goals that you could forgive if your team was five or six goals in front, but against a dangerous opposition in the biggest competition of them all, then these mistakes were tragic in the extreme.
Admittedly, Chelsea themselves were thrown a lifeline by being the recipients of a really soft penalty. I can just imagine a watching Tony Pulis stating that it was another Oscar-winning performance from Oscar. However, to be fair to the latter, his opponent dived to the ground in front of him, leaving Oscar little choice but to fall over him. The only alternative would have been to stand on top of his opponent who was already on the ground. Let's just say that the silly defender played into Oscar's hands by going to ground so stupidly. Anyhow, it was left to our ever-reliable penalty-taker Eden Hazard to clinch the equaliser with ease. I do feel sorry for Hazard. He didn't deserve to be on the losing side and his opponents tried to kick lumps out of him. In fact, rumour has it that PSG may table a bid for the Belgian maestro. Quite frankly, I wouldn't blame Hazard if he walked away from the current Mourinho project. We are now an impotent team and error-prone. Who is going to jump at the chance of joining us at present? This brings me onto our striking dilemma.
Jose, who has cast himself as the patient one this season, has clearly now thrown in the towel and publicly admitted that his trio of strikers are not of sufficient quality to enable Chelsea to land the top prizes. Certainly we are a tad unlucky that Eto'o is not available as he has shown some form of late. However, Torres now faces a definite exit in the summer, especially as he was overlooked in favour of the invisible Schurrle. Yes, just like Guardiola's experiment with Mueller up front at Old Trafford, then Jose's attempt to integrate Schurrle into the lone attacker's role did not bear fruit. As for our likely replacements in the next big window, I shudder at who we will opt for. Regrettably, Chelsea Football Club has purchased its fair share of duds and turkeys in the last decade when we've gone in search of a striker.
We bought Kezman and Pizarro and quickly lost faith with them both. We bought Shevchenko, Torres, and Eto'o too late in their careers. Like Cascarino, Harford, Hughes, and Vialli before them, we keep insisting on acquiring players who are the wrong side of 25 and who played their best football at a previous club. We absolutely must invest in someone under-25 whose best years are still ahead of him and who can give at least half a dozen years to our cause. Let's jettison this quick fix policy of buying someone near 30 or beyond who has 'a proven track record'. Let's invest faith in Lukaku and perhaps find another striker. Please, Chelsea, don't pay way over the odds for Cavani. He was average last night. We simply must stop this awful policy of obtaining players who have done well against us in the past. We bought Torres and Salah on that basis, and so far neither has played as well for Chelsea as they did when they played against us.
Finally, last night Mourinho played his Brazilian quartet of David Luiz, Oscar, Ramires, and Willian. I cannot honestly say that this was a success. I am actually glad that the energetic and skilful Ramires is suspended from the second leg. He made a terrible mistimed tackle [or lunge] just beyond the ten-minute mark and committed at least three further fouls thereafter. Ramires, on such occasions, always appears to be a red card-in-the-waiting. David Luiz is scarcely any better as he plays his football on the edge too. Willian did play quite well, although he too got foolishly booked for pulling back an opponent in the first half when the guy was still well inside his own half.
Our Brazilian contingent must stop these silly South American antics. As for Oscar, he still seems way too peripheral. Rather like Kaka, he has one or two moments of genius per match, and the rest of the time Oscar could win an oscar for being an invisible man. Next week, it is time to summon old Frank again to remind us of his magic.
We need all the talent that he can muster against a good but not outstanding PSG.
[The author can be stalked at http://Chelsea.thefootballnetwork.net]
You can view all of the Football Network articles for the CSG here