Chelsea Terrace Talk – Irish Examiner Article By Trizia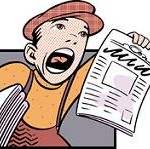 It's difficult to write a balanced, thoughtful piece while smashing your head against a hard surface while wailing why, why, WHY!!!!!!
It seems we have not learnt any lessons from the Man City game and when we went ahead we almost immediately started this infuriating resting with the ball instead of pressing home our advantage. United were vulnerable at that point after starting better than most thought they would & we should have gone in for the kill, but Mourinho obviously decided the one goal was sufficient & instead we had to witness this ridiculous training ground passing exercise. Can there be anything more effective to rile the opposition into upping their game?
I have to admit to not being very confident in the lead up to this game anyway. Our record up there is amazingly good but we have almost always gone up there as the under-dogs & this certainty by everyone and anyone that we were going to walk it made me nervous.
As the news started to filter through that neither Costa nor Remy had won their fitness battles my sense of doom just went up another couple of notches too as realisation hit that we would have to rely on a 36 year old to lead our line.
The whole game was frustrating – Dowd was ridiculously card happy for what was not a dirty game, we were denied a stone-wall penalty, the Ivanovic red card was utterly avoidable, we started too slowly, Jose bought Mikel on too early and the fact is that the manner of this draw could have implications in the next few weeks.
Goals in the 4th minute of injury time play on the mind and given that we have a Champions League match, a London derby & a game against Liverpool coming up we really needed a decent display – instead we have shown chinks in our armour.
The run up to Christmas is not traditionally a time where we do particularly well so I'm hoping that whatever is ailing Costa is sorted out quickly as we will need him. Although I will be catatonic with rage if our medical team get him fit just for the Spanish to ignore any weaknesses & subject him to the rigours of playing for his adopted country during the up and coming international break which is looming in November. Drogba may have rolled back the years with that goal up at Old Trafford but he is sadly not the player to build any title hopes on anymore.
If truth be told, I think we are playing with an arrogance at the moment – an arrogance we haven't yet earned. Yes we are top of the league, and yes we have started well but it's early days & I have only seen glimpses of the kind of domination we saw with the team of gladiators that won back to back titles with Mourinho during his first Chelsea stewardship.
I apologise for these morose scribblings but this is what you get when forced to put your thoughts to paper so soon after having your hopes dashed with literally seconds on the clock. But if ever I do need to raise my spirits I just have to remind myself that Eden Hazard plays for Chelsea.
Even in a game like yesterdays, he shone like a beacon – he is frighteningly good and just gets better game by game. The Premier League is so physical & players like him get little protection yet he still manages his trickery no matter how many opposition players he has on him. His socks & ankles are often bloodied by the time the final whistle goes but that doesn't stop him – which is something he has worked on even since last season. His frustration at constantly being targeted sometimes had him retreat from the game – not so this campaign. Now such attention seems to push him on – makes him far more determined.
This has to be partially attributed to Jose Mourinho – the two have been very vocal in their admiration for each other. Hazard recognises & admires Mourinho's competitiveness & motivational skills & Jose in turn likes the fact that Hazard accepts criticism & advice in the spirit in which it is meant – i.e. to make an already ridiculously talented player even better & more importantly, more useful to the team as a whole.
So I will try and concentrate on the positive elements of this season so far – on the fact that we are still unbeaten and on the pleasing small gap we have opened up at the top of the table & hope that Jose is not arrogant enough not to have learnt a few valuable lessons himself this weekend.
Posted by Trizia
(You can see all the Terrace Talk articles here)
DISCLAIMER: All articles written for the Chelsea Supporters Group 2005 (CSG)  are those of the author and do not represent the views of the CSG. The views and opinions expressed are solely that of the author credited in the article. The CSG do not take any responsibility for the content of its contributors.