Chelsea Terrace Talk – Irish Examiner Article By Trizia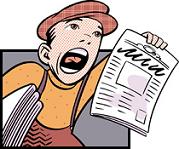 Farewell Jose' Mourinho
The fact that we were ever given a second chance with this genius of a manager was a miracle in itself but they do say never go back, and even when that miracle happened and he returned to the arms of the fans that adored him, I think we all knew, deep down, that it would all end in tears.
But who really could have predicted this?
Wherever he has laid his designer coat he has been a success – he has weeded out those he deems superfluous to his needs and the remaining chosen ones have been moulded into Champions. He in return turn protects them, fights for them, backs them unequivocally and builds their self-esteem and their confidence while absorbing the brickbats from the press, the governing bodies and anyone else who tries to taint his group of players.
In short he has made good players great players and then turned them into Champions – not just once, but again and again.
So what happened here?
It all seemed to be going to plan. A successful initial settling in period with a respectable league position and then the title the following year – naturally – as well as the league cup. Mourinho telling anyone that cared to listen that he wanted to be here forever. We thought we were seeing the beginning of a dynasty – the dynasty we could/should have had the first time round.
This season started in the wrong way by an ill-judged protracted pre-season that saw players have virtually no real break and achieve nothing but increased fatigue after what had been a hard fought season.
This was a poor decision by the club – not the fault of the manager.
We also saw a number of players return unfit – also not the fault of the manager
The club, against the wishes of Mourinho, decided to sell Petr Cech – and not only to sell him, but to one of our direct rivals.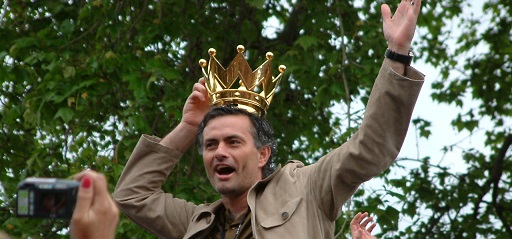 While we saw the likes of United, City and Arsenal bolster their teams with first class talent, we picked up bargain basement buys.
All these things contributed to our rocky start but for anyone who watches us regularly, the real issue was the players themselves.
With the exception of Willian, none of these players were playing to the ability that they were capable of – supposedly a group of some of the very best players in the world at times playing little better than a pub team. Then there were the leaks from the dressing room – many described Mourinho as paranoid – this was not paranoia – someone from the inner sanctum of that first team was feeding a voracious press with every sleazy morsel they could. This was no longer a leak – it had developed into a deluge – hardly a day went by without one Chelsea story or another making the back-page headlines. Betrayal doesn't even begin to cover it.
On top of this, those that govern the game seemed to have decided to take Chelsea and its manager to task. We all make the assumption that we are all competing on a level playing field – that quite obviously hasn't been the case this season. We are the most fouled team in the premiership – yet we have received not one penalty and we have seen our own players fouled with impunity game after game.
Jose refused to keep his council on this – perhaps the players thought that they were paying for Mourinho's outbursts? I only saw it as him fighting our corner – someone had to.
The worse we played the harder and more intense the training sessions became – the players certainly didn't like that. Another leak of discord to the press after the team were called into training the day after a loss – how dare Jose deny them their lie in when they sauntered around a pitch for 90 minutes – the nerve of the guy!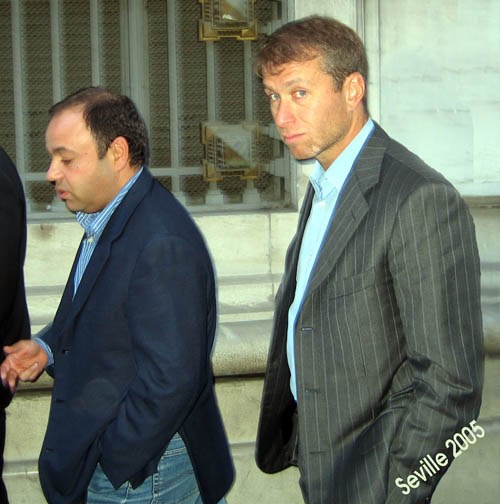 I'd imagine Mourinho towards the end didn't know who to trust which must have been very difficult for a man who usually has such a strong bond with his team.
Not only could he not trust them, but they were letting him down on the pitch – constantly – despite the instructions, despite the detailed dossiers, despite the passion and determination by the manager and coaching team.
The players continued to underperform no matter what – no matter how poor the opposition – virtually to a man. Be under no illusion – this was a sacking engineered by the players.
Thierry Henry was very direct about this. That this squad of Chelsea players – no matter what tactics, no matter what formation, no matter what manager, should not be losing these games. This is a man that has played the game at the highest level – saying that these players should be playing for their own pride and self-respect – no matter what was going on with the manager and I as a fan agree with him. You hate Mourinho – fine – but you are a professional player, play for the shirt, the fans – for your wages at least – you owe us that much.
We know what this team is capable of – can see that they are not putting in the effort required, are not following instructions, are demonstrating no passion and no desire. You don't need a manger to tell you to give it your all – especially if you are a professional sportsman – that should be an intrinsic piece of you. I find myself disgusted with this team – they should hang their heads in shame.
But what of Mourinho himself – did he contribute to his own downfall? He had never found himself professionally in such dire straits, and it showed – he struggled to deal with it all and made quite a few mistakes (who hasn't) but he did not deserve the betrayal of his team. If they had trusted him, stuck by him, listened to him, he would have guided them to legend status – just like he had done everywhere else.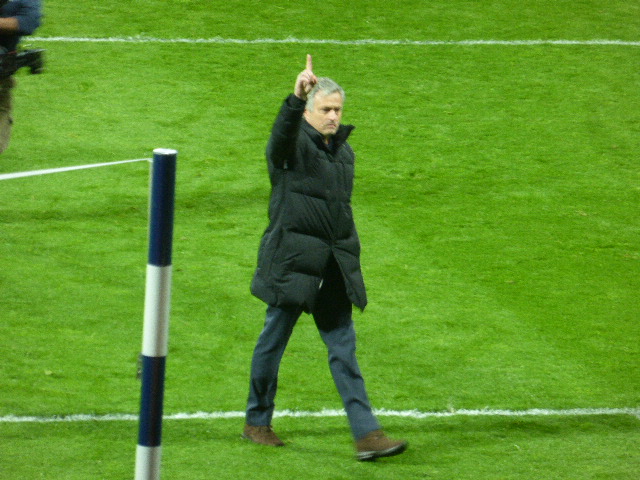 Of course the sad reality is that he had to go. No club in history has sacrificed an entire team for a manager, although, had I been in charge and had Roman's wealth, I would have thought very carefully on whether I wanted an honourable man with the desire only to win or a group of spoilt mercenaries who decide when to turn it on and when not to.
This team will be remembered (by me at least) as one who wilfully destroyed what could have been a glorious, and unrivalled successful period in our history. A team who reduced a man of Mourinho's stature to tears as he left a club he genuinely loved. A team which hopefully will soon be broken up and sold off so that I do not have to look at faces who do not know the meaning of the words loyalty or gratitude.
As for Jose, I imagine his phone is already ringing off the hook with job offers – he'll need some time to lick his wounds, get over the betrayal. Then we will have to watch as he will inevitably once again weave his sensationally successful magic at a club that isn't Chelsea. Thank you Jose – for everything – the fans will never forget you.
And sorry for the way it ended – you deserved so much more.
Posted by Trizia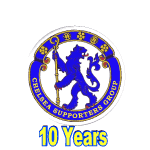 (You can see all the Terrace Talk articles here)
DISCLAIMER: All articles written for the Chelsea Supporters Group 2005 (CSG)  are those of the author and do not represent the views of the CSG. The views and opinions expressed are solely that of the author credited in the article. The CSG do not take any responsibility for the content of its contributors.