Chelsea Terrace Talk – Irish Examiner Article By Trizia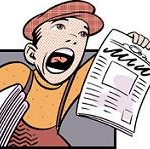 Its probably not one of my best idea to attempt to write this article immediately after witnessing what was possibly one of the most gutless performances I have seen for a very long time. In the pub everyone seems to want to apportion blame – it's Ivanovic's fault, it's Mourinho's fault, it's John Terry's fault, it's Eva Carneiro's fault – it's all getting a bit heated.
I have no idea whose fault it is – but what is evident is that there is something very wrong and whatever it is is not working itself out – it's progressively getting worse and someone has to take control of the situation and make a few tough decisions .
Players who won the league last season do not (all) become complete liabilities overnight. They also, one would assume, do not lose faith in the manager that led them to that league victory overnight. The manager also does not become crap overnight – and save me the "Mourinho third season" conspiracies please. That said, the Svengali like influence that Mourinho has traditionally held over his various squads does seem to be absent. How has that happened? Who has enough influence in the dressing room to undermine him?
It won't have been the first time either.
Of course as far as Chelsea is concerned there is only one man whose opinion really counts – and it's not often I advocate the owner getting involved in the actual football but I think tough times call for tough measures. We need Roman to nail his colours to a mast –and in my opinion, it needs to be the manager's mast. That sends a clear message out to all the players. If there is any disruption in that dressing room, if there is anyone leading any sort of campaign – it stops it dead, there and then. The owner needs to make it clear that there will only be one winner. Whoever this player is – it's a fair assumption that they are also the "rat" that Jose alluded to to who is briefing the press – however good that player is, however talented, however fundamental to the team – they need to go. That kind of player becomes a disease inside the dressing room – something which has already become apparent – and that disease needs to be cut out.
Sir Alex Ferguson knew that and had no qualms through his career of getting rid of anyone that he saw as a disruption, or saw themselves as more important than the club or the manager. And no matter how valuable the player, no matter how many shirts he sold or how popular with the fans he was, the board backed him. Chelsea need to grow a backbone and do the same.
Jose came out fighting after the game although I was disappointed with his comments about the referee – nothing was going to draw attention away from the fact that this game was lost due to our own shortcomings – nothing else.
But apart from the referee references, we saw Mourinho rattled certainly, but also the most defiant and passionate that I certainly have seen him. He used this interview to send a message to the owner, he also sent a message to the team and to the club as a whole including the supporters. He is calling for unity and is calling for our backing and as someone who has delivered time and time again, he deserves it. He is going through the worst period of his managerial career and really, it's probably long overdue – no matter how good a manager is, they will invariably encounter this at some point – the thing is not to panic and over-react. Do we want to be the club that got rid of the best manager in the world not just once but twice?
There are already supporters starting to lose their nerve. Booing the Willian substitution – bet they felt stupid after finding out the Brazilian had been vomitting at half time. Some fans have very short memories and now is not the time to give the papers more sticks to beat us with.
The international break could not have come at a better time. Regroup, take some time time to look at what is going wrong and why. Maybe some rest is needed – I am not an advocate of pulling players from international duties, but for me club always comes first – if there is fatigue, it's as viable reason to refuse their release as an "injury". A week or so out of the media glare will also be helpful for everyone involved. Jose can perhaps take a couple of days to visit his sick father – which is something else that must be constantly on his mind.
It will also give some of the players a little time to think about their own contribution to the mess that we currently find ourselves in as they are hardly blameless. I saw a comment on social media after the match that sums up my opinion on the way the team are playing at the moment – "if Chelsea sack Jose and things improve and players started trying again, it says more about them than the boss – that would be a bigger issue". Mourinho may be making mistakes, and he may not be in a good place right now, but the players are letting him down. These are world class, league winning superstars playing like plumbers and builders on Hackney Marshes and they need to take some responsibilty. Sharpish.
Posted by Trizia
DISCLAIMER: All articles written for the Chelsea Supporters Group 2005 (CSG) are those of the author and do not represent the views of the CSG.