Chelsea Terrace Talk – Irish Examiner Article By Trizia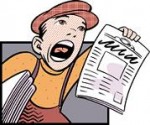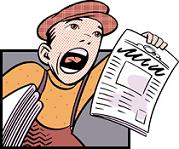 As I was coming out of the Britannia Stadium, I saw a mate who asked "so when does it become a relegation fight?" I gave a grim smile and hurried on, but on the drive home I couldn't avoid the voice in my head saying "now – it's a relegation fight now".
Yes I know that we effectively have seven months left but where we are here and now is pretty serious. Especially as currently we show very little evidence of any sort of turnaround any time soon. Most concerning of all is that we don't look like we can score goals. Even the Champion's League win relied on an own goal and a Willian free kick – no goal from open play.
By the way, I'm not suggesting this is our only problem – anyone that watches us regularly can see that we are seriously struggling in a number of areas but the fundamental lack of goals is our biggest undoing. What makes it worse is that we really have zero options on that front.
We played well in the first half, but we failed to take our chances and that fact was clanging like a bell of doom in my mind as they all trooped off at half time. There was a banner in the crowd which read "fight for the badge, fight for your fans" – I saw very little of either. As soon as Stoke scored past our fragile defence, once again all the confidence and fight just drained away and for me the only surprise was that we managed to get away with just conceding the one.
Mourinho wanted a centre back, he wanted Stones – whoever does the shopping at Stamford Bridge these days had a browse around Waitrose and made a half arsed attempt to land the highly-rated youngster, but what did we end up with? Two Asda basics buys – £4 million defender from Reading who'll probably never actually play for us and Papy Djilobodji – who? Exactly . Jose wanted a striker – again linked with some big names, instead we went to the dented tins section and ended up with Falcao. Add to that half a dozen panic purchases of various quality instead of the Pogbas and Bales we were allegedly after, and that sums up our transfer dealings – work with that Jose!
Instead you see Manchester City complement their world class players with additional world class players – Harrods all the way. The money in the Premier league now means that most clubs can afford "decent" players, so to be top four you need to buy beyond decent – you need to buy the best and Chelsea chose not to do so. They took a calculated risk and lost and Jose is left to deal with the repercussions of that. Our malaise is more than our transfer policy but with catastrophic dips in form of some of stalwarts we have no real back up to speak of. We are in a desperate situation re. strikers – City already had the attacking options in the league – did they rest on their laurels – no they went in big and bought in more fire power – like all the massive teams do – that's how they remain massive.
Will Jose pay the price for our bargain basement transfer window? Still a possibility I think.
But let's get back to events at the Britannia.
The accusation of assault by the steward, you want to laugh, but it just isn't funny anymore and it feels the world is against us. And if we feel like that, what must the players feel? At the end of the day, this is a profession for them and I would imagine that very few of them have any real emotional ties to the club and some of them must be thinking of their options; the press hate us, the governing bodies hate us, the referees hate us – life must be easier elsewhere. Costa obviously doesn't help himself, but spurious claims such as these are simply spiteful mischief making, and watching the likes of Charlie Adam & Shawcross getting away with all sorts week after week while he makes hysterical headlines whenever he looks at someone the wrong way must make him yearn for a return to a sensible league.
As we stand now I am at a loss to what can be done to improve our current form. I still believe that getting rid of Mourinho is not the answer – I am still of the opinion that the players are letting us down – despite my words of transfer windows and new players, the group we have are better than 16th in the league. Individually they need to ask themselves if they are giving 100% every game – not for the manager, not even for the fans or the club – but for their own self-respect and to demonstrate a basic work ethic which should be present in every professional sportsman. For me, at this moment in time, not many of them can really claim to be doing that, and until they can, we will continue to lose to lesser teams with bigger hearts and bigger balls than us.
Posted by Trizia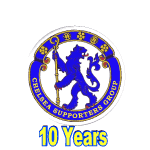 (You can see all the Terrace Talk articles here)
DISCLAIMER: All articles written for the Chelsea Supporters Group 2005 (CSG)  are those of the author and do not represent the views of the CSG. The views and opinions expressed are solely that of the author credited in the article. The CSG do not take any responsibility for the content of its contributors.