Chelsea Terrace Talk – Irish Examiner Article By Trizia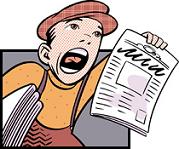 Just after Aguero completed his hatrick, a very glum Abramovich was seen texting someone on his phone. Two thoughts went through my mind when I saw that – firstly, I wonder if he was texting one of his advisors to ask exactly why we failed to sign this guy? How different things could have been had we bought the talented Argentinian – after all, we pursued him for what seemed like years. I know I sound like a spoilt brat, after all the owner has hardly been stingy when it comes to getting his wallet out, but to have wooed him so long, just to see him go to another Premiership club and almost single handedly transform them and continue doing the business year in year out has been hard.
Secondly, I thought whoever it was that Abramovich was texting, even with all his connections and wealth, there was no-one on the other end of that phone that could help this bunch of charlatans masquerading as footballers. As fans we just have to accept that they simply do not care. The majority of them are just going through the motions – counting down to the Euro's or to their luxury beach holidays.
Something else that was caught on camera on Sunday was a certain John Terry in the stands with his head in his hands. The incompetence of our defence being laid bare for all to see, yet Terry who has proved himself again and again, despite his age, cannot secure a contract. The people that Abramovich has running this club are putting its very future in jeopardy by the way they are running this club. Hot-shot business men and women they may be but football is like no other business – there is no replacement for experience in the game – and the majority of these people have no background in football.
Some of you may be thinking "well he seems to have done OK up to now" and you would be right, but you need to remember that when Roman first took over our club, there were very few other teams with our financial muscle. Simply going out and buying a plethora of talented players was always going to rocket you up the table. Add to that some very decent managers and you begin to win things.
But then other clubs started getting rich and generous owners, and they too started splashing the cash and hoovering up the players and managers that could win you things. That's when your board and management come into play. That's when you need people with experience who understand that you need a working relationship with the manager – he needs to be involved in who is bought and who is sold. They need to understand that sometimes there are dips and they have to be ridden through. They have to understand that the game now is more competitive than it's ever been. Nothing demonstrates more our board's lack of understanding than the way we treated Carlo Ancelotti. The man delivered the club's first double in its history. We played attractive, successful football. The man was a gentleman – a real ambassador for the club. And what did we do – sacked him for the heinous crime of finishing second the season after his double. Who made that decision? Most would say it's Abramovich – but he keeps a number of advisors – surely they would have had their say too?
But we have to look at these players too. What a bunch of spineless ingrates they are. `They know they cost a manager his job, yet they have failed to produce since he went. They know that another manager has been appointed and that he is watching them regularly to try and build his plan and campaign for next season – do they bother putting in any sort of effort at all? Not from where I am standing. They seem totally fearless of any repercussions of their failure to perform – after all, based on past experiences, what is the worst that can happen? That the club sell them. Great, they are thinking, bring it on.
Yet the one who really cares, the one with his head in his hands in the stands, the one that has put his body on the line countless times for this club, the man that has gone to war for us, the one that is desperate not to leave – he has to wait and see if those running the club deem him worthy of a new contract.
We have Tottenham coming up very soon. John Terry understands what this game means to the supporters – the importance of not losing to them. If Hiddink has anything left about him at all, he will get JT to give the team talk for this one. Apart from when Mourinho was first sacked, this team have been lucky to have had a relatively easy ride from the supporters despite their pretty disgraceful performances – apathy has been their friend. Lose to Tottenham and that feeling in the stands will change very quickly. It could sever ties between supporters and some players irrevocably – the kind of indifferent displays we have been witnessing of late will not be tolerated. It really is time to stand up or ship out for good!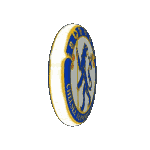 Posted by Trizia
(You can see all the Terrace Talk articles here)
DISCLAIMER: All articles written for the Chelsea Supporters Group 2005 (CSG)  are those of the author and do not represent the views of the CSG. The views and opinions expressed are solely that of the author credited in the article. The CSG do not take any responsibility for the content of its contributors.
Related Images: