Chelsea v Watford – Match Summary
Saturday 26 December 2015 – Chelsea 2 Watford 2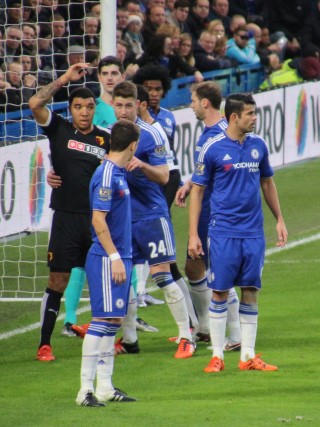 Our Boxing Day fixture saw the arrival of our visitors from the other side of London, one of a number of unlikely teams that have shown a recent run of good form. And with Guus Hiddink taking charge of his first game it would be interesting to see how our team shaped up, Guus making it clear in his first pre match press conference that while the players would be given the generous offer of a clean slate, they will also have to demonstrate their willingness to give everything for the team, or they could be shown the door.
So with that timely ultimatum and in team news, Courtois was in goal, Cahill and JT the centre back pairing, with Ivanovic and Azpilicueta as full backs. With Fabregas and Matic were Oscar, Willian and Pedro in midfield, Diego Costa up front. On the bench we had Begovic, Zouma, Rahman, Mikel, Ramires and Remy.
With just a smattering of residual boos at the team announcements, and a round of applause for our another recycled manager, the game was soon underway and we were certainly quick out of the blocks, Pedro whipping in a decent cross early on with Costa's header just over the crossbar. And for a good while it was all one way traffic. But as time went on Watford settled down and came back into the game, Ighalo and the pie eating Deeney looking especially dangerous, and I did wonder whether we might regret not taking advantage of our decent spell of possession.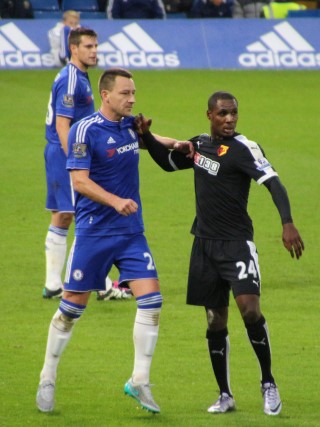 And with some relief the breakthrough finally came on the half hour. A lovely corner from Willian and helped on by JT, Costa swung his body round and blasted the ball into the back of the net from close range. All Chelsea now and good to see our boys looking like they mean business.
But in a strange sequence of events 10 minutes later our upstart visitors had equalised. A Watford free kick that looked to have cleared the wall and out for a goal kick was deemed by the ref to have slid off the defender's hair gel and a corner was given. And as that corner came in Matic was all legs and arms as he inexplicably handled the ball. Penalty, and I think someone needs to find him a new face mask, one that fits and with decent sized eye holes! HT 1-1.
The start of the second half and our first substitution, Fabregas replaced by Mikel, who had silenced his detractors during his short but delightful appearance last time out. And the game continued with pretty entertaining end to end stuff, until Ighalo weaved his way through our defence, into the box where his dinked shot managed to pick up a considerable deflection off Cahill before the ball found the back of the net past a stranded Courtois.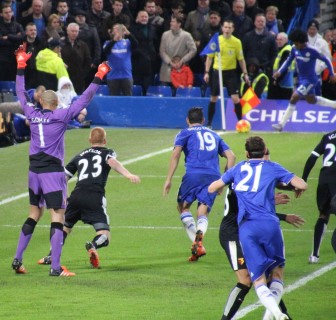 But fair play to our boys, they didn't let their heads go down after going behind, which had been an unfortunate feature of precious games this season. Our hard work was rewarded 10 minutes later when a superb through ball from Willian found Costa where he ought to be, making a nuisance of himself in the middle of the box, as he peeled away from his markers and slotted the ball past the keeper and into the goal. All square and plenty of time remaining.
Fifteen minutes left on the clock and Pedro was replaced by Hazard, some of the upbeat home fans probably forgetting to voice the boos they had specially saved for him from the Sunderland game, because I couldn't hear any. And he certainly made an impact, weaving around defenders as only he can. They really couldn't handle his threat, and with 10 minutes to play he was upended in the box by Behrami. A deserved penalty and a chance to regain the lead with Oscar taking the spot kick, a second one awarded in as many games. But doesn't the guy who's on the hat trick normally take them, in this case Costa? Or isn't Eden Hazard our usual penalty taker? (Post match Guus Hiddink explained that Oscar is now our appointed penalty taker.)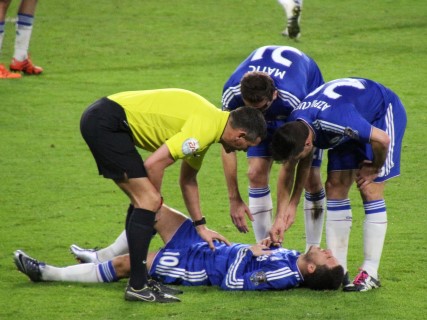 So Oscar it was then, and in a cruel twist of fate the dummy run so successful last time out saw him on his arse and the ball in the top of the Matthew Harding. I've said it before, little Oscar seems prone to slipping on the pitch, his studs perhaps at fault or the grounds man left the sprinklers on for too long.
A frantic final few minutes of the game, both sides fighting for that winning goal, and both would have deserved it to be fair. Alas, Costa's fighting spirit got the better of him towards the end of the game as his over exuberant tackling found him in the book and he will miss our next game at Old Trafford.
So it ended honours even, but in terms of relative league positions we should look on it as a good result, although we could and should have come away with all 3 points. A much better performance than those of late, although we have shown signs of improvement for a few weeks now, it's about time we showed some consistency.
Onwards and upwards…..hopefully….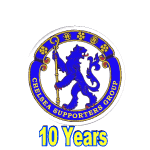 Posted by Chelsea Debs
Debs can be found on Twitter as @cfcunofficial and at cfcunofficial.com
You can read all Chelsea Debs 'Match Reports' here
DISCLAIMER: All articles written for the Chelsea Supporters Group 2005 (CSG) are those of the author and do not represent the views of the CSG. The views and opinions expressed are solely that of the author credited in the article. The CSG do not take any responsibility for the content of its contributors.