Chelsea Terrace Talk – Irish Examiner Article By Trizia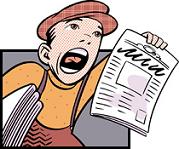 The sense of relief as we watched what we recognised as a "typical" (as in last season) Chelsea performance at Selhurst Park was palpable. Three goals`- THREE!! AND a clean sheet! The away end was very happy – as was every Chelsea fan I'd imagine. But for me, and I know that I am probably in the large minority here, I still felt cheated.
It's going to take me a while to get over this, and I'm still not sure whether some of those players will ever truly be forgiven as far as I am concerned. There must have been at least a few hundred who agreed, as a chant of "Jose Mourinho" went up half way through the game – just for the record – I didn't join in. It was very quickly drowned out by a loud defiant chant of "Chelsea, Chelsea, Chelsea" – which is as it should be I suppose. No one individual is bigger that the club and this "episode" is now over and we should move on. And I have moved on from his sacking – what I cannot move on from is that there are individuals who will get away scot-free and that offends my sense of justice.
One player who has always been able to hold his head up high is one John Michael Nchekwube or John Obi Mikel as you may know him. It's safe to say that he has divided opinion ever since his controversial move to Stamford Bridge almost ten years ago.
I think Mikel and player like him have suffered the fate of many football players in the modern era – fans adore showy, theatrical, inventive players – more workmanlike players who simply do their job without seeking the limelight are either ignored or worse, can be perceived in a negative manner – especially by those who don't really understand what their job is. Mikel is often mistakenly referred to as negative, slow, unadventurous. But players like these are as important as your Ronaldo's, Messi's and Hazards – they break down play, put important tackles in, regain possession, martial the opposition when they are in possession etc etc. They play an intrinsic part in games – and its players exactly like this that allow your show ponies to play their game.
I think given the horrendous season we have had so far, there is a new respect for Mikel and what he does – and it's about time to be honest. I bet he must have wondered what was going on against Palace when his name was sung almost every ten minutes; usually one of his passes back to the safety of the defence was enough to garner a loud groan from the crowd and some bus-driver from Brixton (or someone equally qualified) to shout "FFS PASS FORWARD!!!!" . A few months in the wilderness and the safety of keeping possession suddenly seems to draw frenzied appreciative applause! What I also like about Mikel is he just does what he is told, for whoever is in charge – never moans, no ulterior motive – trains hard and keeps his trap shut. He has turned down moves elsewhere despite his not really being appreciated as much as he should have been – definitely one of the unsung heroes in my book, especially poignant at the moment given how many snakes we have in the club.
So now we have rocketed to 14th in the table are we finally seeing a renaissance? I really can't call it to be honest. There have been quite a few times this season where I thought we had finally got the result to turn our season around and I have been wrong every time – the only thing for sure it seems is that nothing can be taken as a given.
It is difficult to watch the shenanigans at the top of the table as it seems that anyone with even a mere hint of being able to string a couple of wins together can win this league and yet the usual suspects are doing their utmost to hand it to an undeserving Arsenal. We would never hear the end of it you know that right?
But then if they do win the league there is only one man responsible I'm afraid – and that is our own Roman Abramovich. Jose may have got a lot of things wrong this season but one thing he was adamant about and that was not selling Cech to Arsenal…..hopefully City can get a bit of a run together and stop the unthinkable.
Bit of a break from the league now and hopefully Hazard's injury/malaise will sort itself out. Not sure how to feel about our most gifted player at the moment. Everything about his body language tells me he just wants out of here at the end of the season and given his part in our current predicament I would find that pretty unforgivable.
I'm sure he thinks he's way beyond any club not in the Champions League – and nothing short of us winning it will get us in it next year, and let's face it – that is a very very long shot. I suppose we should worry about that nearer the time, but plans need to be made soon and if we lose Hazard then we will be a significantly poorer team. One season in the wilderness is one thing but with so many other teams improving year on year we need to reclaim our place at the top table as soon as possible or risk being an also ran for a very long time.
Posted by Trizia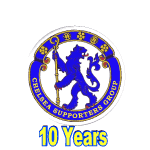 (You can see all the Terrace Talk articles here)
DISCLAIMER: All articles written for the Chelsea Supporters Group 2005 (CSG)  are those of the author and do not represent the views of the CSG. The views and opinions expressed are solely that of the author credited in the article. The CSG do not take any responsibility for the content of its contributors.