Chelsea Terrace Talk – Irish Examiner Article By Trizia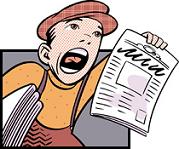 Is there anything better than a 94th minute goal? Yes – a 98th minute goal – especially one that upsets the queen mother of football managers Roberto Martinez. It's a MINIMUM of minutes Roberto – live with it. Course if your players hadn't done the equivalent of 2 laps of the pitch when they thought they'd scored the winner, things could have been so different.
I have to admit, snatching all three points away from Martinez was particularly sweet for me as the Spaniard just sets my teeth on edge. I don't know what it is, maybe it's those pathetic puppy dog eyes, or the cardigans or the fact that he is hailed as some sort of managerial genius without actually having achieved much.
He tells us he has the best defender in the league, the best midfielder and the best striker – so how come Everton are 11th then? Only three places above ourselves who have a woeful defence, an even worse midfield and a "limited" strike force.
Anyhow, I really don't know what to make of the game against Everton. When their second went in, I didn't really feel anything – I was numb – as if it had been inevitable and I couldn't expect anything else from this group of players. There was no booing, no anger – just an acceptance that this was what we had become – a poor to average side and we the supporters having no expectations other than getting beaten by literally anyone in the league.
I buckled down in preparation for a proper hammering – then what happened? Pride kicked in? More like ego I would say – not that I care what it was – to see a snapshot of something resembling passion in this side can only be celebrated – as we've had precious little else this season. To get it back to an equal footing with such a tremendous effort and to give us a sliver of hope of actually going on to win the game………and then helplessly feel your stomach hit the floor as you witness what would in most circumstances have been a winning goal in the 90th minute from the opposition. What made it worse was that we all watched it sail in with our team playing statues watching it sail past them and in too.
It was all too much for some as smacked their seats up in fury and stomped out of the ground.
Only the old warrior John George Terry refused to be beaten – he snatched back a point, saved Ivanovich and Zouma's blushes and then flung himself into the adoring arms of the Harding faithful. I have to admit it was a sight that sent us all into ecstatic over-drive and boy did it feel good to be celebrating like loonies – it's the thing I have missed the most.
I absolutely loved everything about that goal. I loved the fact that it was JT that scored it, who is loathed by virtually everyone in football not connected to Chelsea Football Club. I loved the fact that it was in the 98th minute – all football fans know that the longer after the 90 minutes, the more splendidly bonkers the celebrations. I especially love the fact that it was off-side – not just for the seething fury of it seems everyone at large particularly Martinez, but also because of the kind of refereeing master classes in incompetence that we have had meted out to us this season we deserved a bit of good fortune. That said you just know that every ref in the Premiership has now been put on red alert to give us nothing – no benefit of the doubt, no advantage, nothing for the rest of the season. So be it – we expected nothing more anyway. That goal was a shining light in a sea of doom.
So we are unbeaten under Hiddink but I've seen very little to change my mind about this collection of players. Some I don't think are up to the job in terms of ability and some simply don't have the character – which I know is a pretty damning evaluation. We had a great opportunity this week to make up some ground in the league – and we bottled it. Actually I'm not sure whether we did bottle it because what I actually saw was a team playing against a couple of teams of equal ability. I believe that is what we are now? A mid-table team who through a great manager and a serious measure of over-achievement managed to win the league last season?
I imagine this weekend coming up may tell us that. We always up our game when up against the media darlings of football, but it will take a pretty gargantuan effort this time around. Arsenal have been buoyed by the failings of all around them and are beginning to believe they could actually win the league. Can you imagine? It cannot be allowed to happen.
But with no Hazard, possibly no Costa and a not fully fit Willian to add to our horrendous season I'm not sure we can be relied on to to our usual number on them.
It's a big game – not only in terms of stopping the enemy but also to see if there is any inkling of hope left for an acceptable league finish. A win against Arsenal could give us enough belief to if not finally start our season, at least give us the wherewithal to do more than simply go through the motions every game. Especially after that 98th minute goal on Saturday. It can't be just the supporters that are buzzing after that – the players must have felt the adrenalin finally pumping through their veins as the ground exploded in joy; it's time for them to snap out of whatever it is that they have been suffering from and whatever their plans for the end of the season, give everything they have to end the campaign with their heads held high.
Posted by Trizia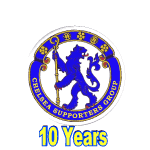 (You can see all the Terrace Talk articles here)
DISCLAIMER: All articles written for the Chelsea Supporters Group 2005 (CSG)  are those of the author and do not represent the views of the CSG. The views and opinions expressed are solely that of the author credited in the article. The CSG do not take any responsibility for the content of its contributors.
Related Images: