The Good, The Bad, And The Ugly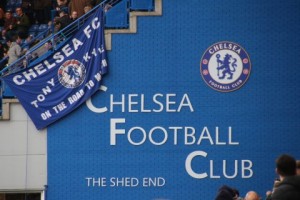 No we were not poor, or even abject or rubbish neither dismal, lack luster or lazy, nor dour, dull, tardy or pathetic. We were however, shameless and an insult to all the paying customers might be closer to the truth.
Full credit to Man City…. they wiped the floor with us from start to finish, we were more than lucky not to have been hit for 6 at home. It was abysmal….. A team in waiting for their summer holidays, with many minds and bodies somewhere else. (If we don't see some back, it won't be any loss either)
We have a problem, not a small one but one the size of a bloody great white elephant sitting in the corner of a modest bedsit. No doubt many have talent and some extraordinary talent. But also have a boxer's glass jaw and a backbone of an invertebrate, in laymans terms, we're f**ked!!!!
This is not just a tinkering job after Leicester at home, where is I do hope we give The Tinker man the full respect he deserves and his team. But we have a rebuilding job on the scale of biblical proportions. We had our fair share of selfish bastards "what's in it for me players" in the past, many of which could not hit a straight pass to team member from 5 yards. However now lows are being paraded.
Yes we won't have Champions League football or even Europa league either. We don't even have The Anglo Scottish cup as an entree….the closest we get to overseas will be Swansea……… We've been tucked up, mugged off and shat upon from a great height by some players who could not be arsed or put in a fair days graft for a kings ransom.
So with this man Conte arriving in July…… what's different? He's a disciplinarian just like TSO, he don't like prima donnas' or drama queens, and less so lazy fuckers who can't be arsed…… I'll be honest I would not cross the street to shake the hand most of the players, a few I would, but not many.
A look into the crystal ball…… We will go the same way as Newcastle and Villa, unless we rid ourselves of the self righteous selfish 'issac hunts' that wear our colours. Great time to clear the decks, we have lots of willing and able to step up and a few new faces with things to prove will put us back in contention.
Would it be too much to ask to have some real professional football minded people employed off field as well, could we even bring back some club men, uncle fester comes to mind, people who have the club at their heart, unlike the ones we have with a cold mercenary heart now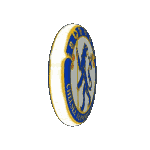 Posted by Voltaire
DISCLAIMER: All articles written for the Chelsea Supporters Group 2005 (CSG) are those of the author and do not represent the views of the CSG. The views and opinions expressed are solely that of the author credited in the article. The CSG do not take any responsibility for the content of its contributors.