Chelsea v Peterborough Utd – Match Summary
Chelsea 4 Peterborough Utd 1 – Sunday 8 January 2016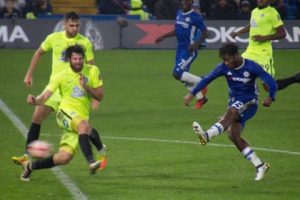 They say it's the magic of the cup, and I do love the excitement of the FA Cup, the draws for the rounds and the chance to play different teams. Always potential for a great atmosphere as well, home or away, with visiting allocations often increased significantly. And that was the case with visiting League 1 Peterborough, who took over the whole Shed end for this 3rd round fixture, although not popular with many Stamford Bridge purists, it was a sell out game. You never know what you're going to get with a one off game like this, but as the tie wasn't chosen for live coverage by the TV companies, an upset wasn't anticipated by them at least.
In an unsurprisingly adjusted lineup, we had Begovic in goal with captain, leader, legend JT returning to the centre of the back three, flanked by Cahill and another returnee Kurt Zouma. With Pedro and Ivanovic taking up those wing back positions, Fabregas and Chalobah filled the midfield. Loftus-Cheek and Willian were supporting Batshuayi up front. On the bench were Eduardo, Aina, Azpilicueta, Kante, Moses, Hazard and Costa.
It's fair to say that the boys in day-glo yellow weren't there just for the day out, they were very much matching us in possession in the early parts of the game, carving out for themselves some decent chances. But so were we, and anyone could have scored the opening goal.
Just after a quarter of an hour played we did indeed score the opener, Willian working hard to take the ball into their box, and with Fabregas then Chalobah each having a pop, the ball finally fell to the smiling assassin Pedro to find his spot and fire the ball into the far side of the net. Just what we needed to remind ourselves that we are top of the league and playing at home!
While I felt confident we would win the game, it took a while for us to show our quality, our visitors rightly playing like they had nothing to lose and giving us a good game, if lacking in a bit of finesse at times. But when we did break away we moved the ball up the pitch with speed and purpose, splitting the Peterborough defence and allowing a decent crack at goal. RLC nearly scored and Pedro's short range shot rebounded of the woodwork.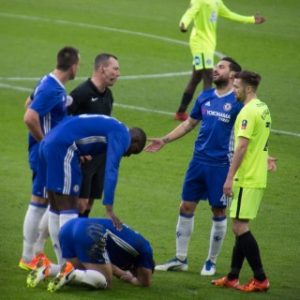 It was a bit worrying when Zouma was clattered and flattened by a Peterborough player, and he looked a bit poorly for a while. But thankfully the magic sponge had him up and about in no time. A frustrating game in many ways, not being able to make inroads and score a second goal, our opponents managing to prevent us from taking a grip of proceedings. Both sets of fans seemed pretty quiet too, both perhaps a bit disappointed with our teams' performances, it's all about expectations after all.
But the breakthrough did finally come just before half time. It was a positive counter attack, Ivanovic to RLC in the box, who laid it on for Batshuayi to send the ball past the keeper from a central position. HT 2-0.
Second half and no changes apart from Antonio who changed into a snow coloured rain jacket because it was chucking it down at that point. We were quick out of the blocks and it was a shame that RLC missed a gilt edged chance early on, he was having a tidy game.
We were stretching our visitors, knocking the ball around with ease through the wet, typically FA Cup 3rd round, winter murkiness. But it was inevitable that we would extend our lead, and that task fell to Willian who was the grateful recipient of a swiftly moved ball to the edge of the box, as he slipped it low into the far corner of the goal. We could have so easily added to that tally too, blue shirts lining up to take a shot after shot.
With the tie all but won, we made our first change when Cahill was replaced by Aina, as we continued to control the game. But wouldn't you know it, just when things were going so well, a breakaway move from Peterborough saw Zouma slipping on the wet turf and JT covering left him and fro'd Angol colliding which resulted in our man being shown a red card. Harsh, and a real shame on his return, but now down to 10 men, RLC sacrificed to make way for Azpilicueta. And if things couldn't get any worse, Peterborough capitalised on our temporary disarray by getting a goal back through Nichols, one for their fans to dine out on for years to come. Sloppy from us.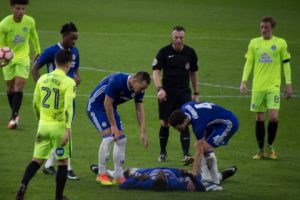 Our final change saw Kante brought on to replace Willian, the home crowd appreciative of his contribution and fine goal. But our fighting spirit hadn't eluded us, and within a few minutes, once we had all settled down and remembered how to play, Pedro popped up for his second and our fourth goal, some measured interplay between him and Batshuayi on the edge of the box before the final killer shot into the back of the net.
Game over, and we pretty much spent the rest of the game having a knockabout and some speculative shots "we want five, we want five", while many supporters left the ground to jump on tubes in order to head off the impending tube strike. A good, yet routine win. RLC and Chalobah both had decent games and a good run out for those who are not regular starters.
So, safely into the next round, where we've drawn Brentford at home. Should be a good one, we're still on for the double!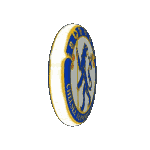 Posted by Chelsea Debs
Debs can be found on Twitter as @cfcunofficial and at cfcunofficial.com
You can read all Chelsea Debs 'Match Reports' here
DISCLAIMER: All articles written for the Chelsea Supporters Group 2005 (CSG) are those of the author and do not represent the views of the CSG. The views and opinions expressed are solely that of the author credited in the article. The CSG do not take any responsibility for the content of its contributors.
'Chelsea Supporters Group' can be found on Twitter and Facebook