Chelsea Terrace Talk – Irish Examiner Article By Trizia
I must admit that following the United game I have had a real crisis of confidence which left me a nervous wreck on the run up to our semi-final against Spurs. Chelsea fans understand that losing anything to them is simply not acceptable but the demons in my head were conjuring up visions of us gifting them the double, so by the time Saturday morning came around I had almost convinced myself I couldn't go to the match and would instead sit in a darkened room devoid of any means of communication from the outside world.
The only thing that had bought a chink of light to my dark world was the fact that Pochettino and many of the Tottenham players had been pretty gobby on the run up to the match. The Argentinian manager would have done well to remember that despite being highly regarded, he is yet to actually win anything. Also, comparing Tottenham in terms of history to both United and Liverpool is actually laughable. To follow it up with a claim that Spurs were a side bigger than Chelsea or their north London rivals is downright delusional. The players too perhaps needed to reel it in a bit – Kane claiming he was up there with the best in the world actually made me laugh out loud – he has had two good seasons – does that put him in the same bracket as Messi, Ronaldo, Neymar even Suarez? No. Not even close. There is nothing wrong with a bit of confidence – any professional sportsman needs to have confidence in his ability and what he could achieve, but this needs to be tempered by a sense of reality in terms of where you sit in the grand scheme of things – and the Tottenham players, vastly improved though they are, seem to be talking like they are the current power house of English football.
All this public exuberance on behalf of the Tottenham camp had made me feel a bit better. There is no sport in the world that better likes to teach you that pride comes before a fall. They were very much like this last season before they completely lost their bottle and their heads at the now infamous "Battle of Stamford Bridge".
Their fans too were very vocal on the run up to the match – they were absolutely convinced that the semi-final was there for the taking. And as stories broke of various members of the Chelsea squad succumbing to a mystery illness so their confidence grew.
Match day arrived and an hour before kick off the team news filtered through – Cahill out, Hazard and Costa on the bench and two players starting their first game of the season. I (predictably) went into melt-down and Tottenham fans were literally celebrating their win as they walked up Wembley way.
But it seems they and I had hugely underestimated Conte. Poch, as the papers love to call him, had probably drilled his players all week on man-marking Hazard and winding up Costa – Ake and Batshuayi were an unknown quantity and it took Spurs a while to settle in the game and find their feet. It is a credit to them that they did steady themselves, and come back twice, but Conte again got things spot on by bringing Costa and Hazard on at exactly the right moment and making a couple of switches on the pitch too. The introduction of the Belgian especially seemed to have an effect on both the Tottenham players and fans and you could almost visibly see their resolve weaken.
Almost inevitably Hazard scored and again both the fans and players from North London shrivelled and you could see that their will had been broken – indeed with still only a goal in it, thousands of them started to stream out of Wembley because they knew they were beaten. Matic's thunderbolt just ensured that the few remaining bolted for the exits too leaving Wembley to the victors.
The enemy had been vanquished once again – everything was right with the world.
Tottenham fans swamped social media by claiming they were the best side, that they dominated the game – quoting possession stats etc. Perhaps the FA should create a possession trophy for Tottenham to go with the 4th place trophy for Arsenal who seem to be guaranteed to lose even that this year!). Possession means nothing, especially in the English Premier League – this league favours the strong – those that can soak up pressure and bide their time – those that take their chances and nullify the opposition. Also, just a tip here – the side that concedes four goals rarely can be classified the "best" team any way you look at it.
The big question of course is whether this result have any bearing on the title race – will we see them finally falter in the league now – or will it have strengthened their resolve. It really is impossible to tell.
It really is still in our own hands and that is all that matters; and one has to consider the psychological boost it will have given us to beat the in-form team of the moment. It's also been a valuable lesson learned for the likes of fans like me whose faith wavered – we need to trust Conte.
He is being rightly cautious as he has been on both ends of the fairy-tale/horror show – he has made up a significant lead and has lost a significant league so he knows that nothing is over until it's over.
The games come thick and fast now so there is little time to get nervous – we just have to trust the manager has prepared the squad to finish this and finish it right and also hope that the players are up for the final push.
Either way, Conte has won the hearts and minds of the fans and we need to stand with him and do our part to roar the boys over that finishing line.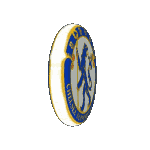 Posted by Trizia
(You can see all the Terrace Talk articles here)
DISCLAIMER: All articles written for the Chelsea Supporters Group 2005 (CSG) are those of the author and do not represent the views of the CSG. The views and opinions expressed are solely that of the author credited in the article. The CSG do not take any responsibility for the content of its contributors.
'Chelsea Supporters Group' can be found on Twitter and Facebook