Chelsea Terrace Talk – Irish Examiner Article By Trizia
As Champions we should have swaggered into the new season with confidence high and expectations even higher. Instead the summer has seen a poor transfer campaign which has resulted in an obviously unhappy manager and a paper thin squad. On top of this our star striker has spent the summer goading us via social media. Rather than being back in London and training, we instead have been treated to various videos of him quad-biking with his mates, water-skiing with his dog (I kid you not) and playing five aside on the Brazilian equivalent of Hackney Marshes. Most would agree that Conte's text telling him he wasn't in the Italian's plans this season was, at best, ill-advised, but one would imagine that certain assurances had been made to Conte in terms of improving the squad to prompt him to send such a message.
We are also led to believe that despite his achievements last season, relations between the charismatic manager and the Chelsea board/owner are strained due to Conte distancing himself very publicly from the transfers – both incoming and especially outgoing and attributing them (laying the blame) to the club. Conte is known for being a man of principle and I did fear that he would walk even before the start of the season. And just to add to the discord and general malaise, our best player, talisman and player of the year, Eden Hazard gets injured and will miss the majority of our opening dozen games – oh and Pedro got injured too – did someone run over a dozen black cats?
What we needed was a convincing win on the opening game of the season to bring back a bit of positivity and belief.
That went well didn't it?
The thing is, even down to ten, and even without Hazard and Pedro, we had enough quality to be able to have at least held our own, but instead we saw a truly shocking first half performance – the sending off reducing us to staggering around the pitch like 10 drunken lemmings. Three nil down at half time was a mountain to climb and despite the lemmings finally remembering that they were professional football players and Champions of England and putting in a spirited come-back we simply left ourselves too much to do in the time – especially when we were reduced further. That said, had the game gone on another ten minutes (which in truth it should have done given the amount of time wasting from Dyche's team) we'd have certainly got something out of it.
As it is, here we are with no points, a tetchy manager and now, with our suspensions added to our already frugal squad, struggling to put together a team capable of beating a young, quick and physical Spurs team.
But, before my fellow blues go in search of some sharp objects there were some positives. Firstly that second half fight back demonstrated Conte still knows how to change a game and that the players will still respond. Christiensen looked extremely comfortable and equipped himself well. Also Morata who I feared would be a little lightweight for the Premier League and could take up to a season to adapt looked to have found his feet very quickly indeed. The moment he came on the movement improved and we looked more dangerous – early signs are good. Rudiger despite a wobbly first half hour, improved as the game progressed and I liked how angry he got when we conceded.
I'm not saying things are going to be easier going forward (especially if we get Craig Pawson officiating again!) and we do have a pretty tough opening 10 games but it really is too early for any sort of panic. Wembley, has not been a happy hunting ground as of late and I'm hoping that our third visit in as many months won't lead to a third defeat and third red card! The players are acutely aware that a win against our most hated rivals will banish any hangover from our opening game and will carry a lot of favour with the supporters so here's hoping we see the Champions and not the lemmings right from the kick-off.
As for the club, they are now no doubt trying to bolster the squad – and as usual, having left it so late, having lost our first game and having injuries and suspensions – we are negotiating from the weakest of positions – something that has become increasingly familiar in recent years. So expect us to splash big money for mediocre signings and should Conte be unable to conjur a Michelin star meal from these Asda eggs, it'll be inevitably his head that is served on a silver platter instead.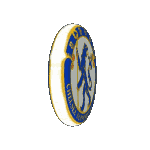 Posted by Trizia
(You can see all the Terrace Talk articles here)
DISCLAIMER: All articles written for the Chelsea Supporters Group 2005 (CSG) are those of the author and do not represent the views of the CSG. The views and opinions expressed are solely that of the author credited in the article. The CSG do not take any responsibility for the content of its contributors.
'Chelsea Supporters Group' can be found on Twitter and Facebook