From the official Chelsea FC website:
"The next round of Premier League fixtures selected for live TV broadcast have been announced with four Chelsea games up to the start of April chosen.
They include two home fixtures and two away fixtures.
Manchester City v Chelsea will now take place on Sunday 4 March, kick-off 4pm and it will be shown on Sky Sports.
On Saturday 10 March, Chelsea v Crystal Palace will now commence at 5.30pm. That is a BT Sport game.
Burnley v Chelsea on Saturday 17 March is on Sky Sports and kicks off at 12.30pm, although the game is subject to further rescheduling depending on whether we make it through to the FA Cup sixth round.
Chelsea v Tottenham Hotspur has been chosen by Sky Sports and will be played on Sunday 1 April at 4pm, although it is subject to possible movement to Saturday 31 March at 12.30pm should Premier League clubs selected for live TV coverage be required to play in the Champions League the following Tuesday"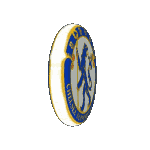 DISCLAIMER: All articles written for the Chelsea Supporters Group 2005 (CSG) are those of the author and do not represent the views of the CSG. The views and opinions expressed are solely that of the author credited in the article. The CSG do not take any responsibility for the content of its contributors.
'Chelsea Supporters Group' can be found on Twitter and Facebook