Chelsea Terrace Talk – Irish Examiner Article By Trizia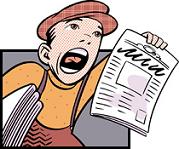 Saturday was always going to be weird. Anger was the predominant emotion from the majority, but how to demonstrate that? Most of us were torn – we were furious with the team, the board, the owner but this was still our club and the thought of publicly berating them felt alien. That said, these circumstances were pretty alien too.
In the end I think the support hit just about the right note on the whole. We left the team under no illusion that we laid the blame for Mourinho's sacking squarely at the feet of the players but equally it was far from the "cauldron of hate" that many in the press predicted.
Emotions veered from pleasure and relief at seeing a good performance to seething anger that only now could they be bothered to actually put a bit of a shift in. What we witnessed was a quick passing game, energetic movement and constant forays forward which prompted the crowd to sing "where were you when we were shit" more than once – a good point – well made. Each of the goals was greeted with vociferous and loud chants of "Jose Mourinho" from every stand.
There were numerous banners in the stadium too – all in support of Mourinho – one read "you let the manager down, you let us down", another declared three of the players "rats" – another simply said "hang your heads in shame". Hard to argue with them.
I thought it was wrong of much of the crowd to single out Costa and Fabregas – our league position is not down to just two players – only Willian, Courtois and Azpilicuerta should have been spared the fury of the crowd. I thought it was especially harsh on Fabregas (not a popular view amongst Chelsea fans) as I believe he was one of the few who actually backed Mourinho – it was more a catastrophic lack of form than a conscious decision to down tools in his case. Costa is another story – five months into the season and still carrying an excessive amount of weight tells you everything you need to know – no scape goat available now. Oscar, Matic, Terry, Ivanovic, Ramires and Hazard should also feel varying weights on their conscious in terms of this whole affair.
Hazard was still "injured" on Saturday – I think he thinks a short festive break and a few sherries will make the crowd forget his significant part in this tawdry affair – it won't Eden – you'll get yours.
But what of Jose – he obviously made mistakes, although I do believe he made those mistakes as he became increasingly exasperated and paranoid – as his instructions were ignored and confidential team matters were leaked to the press he became more irrational and relations with the team broke down irrevocably – there was no way back – not with this group of players.
Some may say that Mourinho's sacking was a psychological boost for the team and that may be true to a certain degree, but this was still a situation manufactured by the players – a team looking for someone else to carry the can for their failure.
The treachery has tainted this team for me. Oscar's metamorphosis from someone who effectively looked like a guy who won a competition to play midfield for Chelsea into Pele has left a nasty taste in the mouth. This team (save the aforementioned exceptions) have shown utter contempt for the fans – never mind the manager and for that I can't forgive them. I'll put on a brave face and we'll all pretend that we're working our way through this but we fans know – and the players know we know, and it would be best if they found somewhere else to ply their trade in the summer. Somewhere where they can spin the web of illusion that they care about the club and the fans they are playing for rather than only about themselves, their egos and their bank accounts.
So to the future – interestingly Guadiola and Simeone (both touted as possible replacements) have publicly stated the need to completely overhaul the Chelsea team – with the Spaniard going as far as saying that ten new players were needed. But then I wouldn't want to manage a group of turn-coats either.
Ironic though to sacrifice a manager for a team that is looking more and more likely to be being dismantled in the summer. Even more bizarre is that when Mourinho asked for a handful of key players he was denied – yet now it's looking more like wholesale buys will be required.
So Hiddink is back – the board playing it safe – could have been worse – but really, you could put Lady Gaga at the helm and you would still see us steadily climb that table as the team have now conveniently remembered that they are professional footballers. It was good to see Drogba there on Saturday – hopefully someone can persuade him to be part of the interim management team, he is someone who will not have taken too kindly to what these players did to Mourinho, someone who will remind them of their responsibilities, someone who I doubt is shy in putting a point across in the dressing room.
The cracks will mend eventually, slowly. New heroes will replace old ones. Mourinho will be confined to the history books – we'll get on with supporting our team – we will forgive but probably will not forget. For me this affair has left an indelible mark – a scar that will itch when I see Jose doing what he does best for another team, another English team no doubt.
Merry Christmas Jose – you bought us extraordinary times and you deserve to be at the helm of a team who respect you. The fans of Chelsea Football Club will never forget you.
Posted by Trizia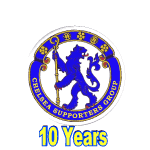 (You can see all the Terrace Talk articles here)
DISCLAIMER: All articles written for the Chelsea Supporters Group 2005 (CSG)  are those of the author and do not represent the views of the CSG. The views and opinions expressed are solely that of the author credited in the article. The CSG do not take any responsibility for the content of its contributors.