Chelsea Terrace Talk – Irish Examiner Article By Trizia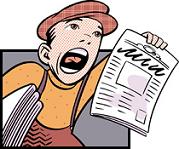 I have no idea what the official plan is – whether the club want Europa league football or not, but on the evidence of Saturday's game one has to assume we don't. But then again, I very much doubt anyone in the upper echelons of the club told the team to play in such a lethargic, couldn't care less manner. We get that there is little left to play for but how about playing for a bit of self respect after such a horrendous season. How about playing because you are being paid to play. How about playing for the fans.
Most of the talk prior to the game concerned Courtois 'being dropped'. Courtois has been less than subtle or private about his desire to leave the club this summer. This is the same Courtois who gave us an ultimatum forcing us into selling Cech at least a season before we would have ideally liked. This is the same Courtois who has hardly covered himself in glory this campaign. So what are we doing exactly by 'dropping him"? We're keeping him nice and fresh and injury free for when we sell him to the club he wants to go to – i.e. Real Madrid? That'll learn him!!
I said last week that we are simply free-wheeling our way to the end of the season. But we can't do that – the integrity of the league dictates that we shouldn't take that route. Plus we have a game against Tottenham on the horizon – hopefully Guus understands that this is a must win game and I'm sure that those that take to the field will know their responsibilities courtesy of John Terry – although no one at the club should need telling.
I would think that Conte would have been less than impressed with what he saw on Saturday – in any area of the pitch. The Chelsea manager in waiting spent his evening at the Juve Milan clash and I imagine as well as sizing up his charges for this summer's European championships, he was also perhaps looking at who he could bring across to address some of the very obvious issues we have. That said, why would the likes of say Pogba agree to come to us – and before anyone says the dirty word 'money' – I imagine a player of his calibre could name his price at any club.
I have to say, the most depressing news I saw this week were the reports coming from the club saying that as far as Michael Emenalo is concerned nothing is changing. He stays and continues doing whatever the hell he is doing. For me, this is just unfathomable. I initially thought that the individual was perhaps Roman's man on the ground as it were – his spy effectively. But it's evident that he does far more than that – on the club website, it says he 'supports the work of the first team manager, leading the club's international and domestic scouting network, and assists in driving the technical programmes of our Academy and international youth network.'
Now at Chelsea above possibly any other Premiership side, it is pretty evident that failure is not an option. So how is it that so many managers have gone yet he still has his job? He has overseen us buy so many duds, but he still keeps his job. It simply makes no sense.
Whatever the reason behind Emenalo's continuing employment one thing I am hoping for and that is that he has got this latest fad of bargain basement shopping out of his system. It has not worked. Quality tells every time. The really annoying thing is that we are probably going to have to go backwards to go forwards. When our Renaissance very first began, we had to buy players who had been some of the best in the world, but who were perhaps in the last couple of years at the very top of the game. They took us to within finger-tip reach of the top table, then we were able to attract some top players at the top of their game and along with a special manager we achieved the seemingly impossible.
I honestly think that our star has fallen so much in this season of all seasons – one where a number of other clubs have made that final jump to the top table that we have to plan our re-emergence with a good team, rather than a great team and that will be difficult. Even for a top manager such as Conte. To even have a chance, the current crop of players who stay, need to change their attitude and pretty quick smart before this going through the motions becomes their standard game. Conte apparently is quite the disciplinarian – more so that Jose so hopefully he will not stand for such things, but then 'palpable discord' with the players did for Mourinho – let's hope the club do not the players win in such a situation again.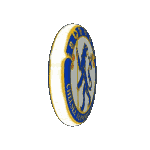 Posted by Trizia
(You can see all the Terrace Talk articles here)
DISCLAIMER: All articles written for the Chelsea Supporters Group 2005 (CSG) are those of the author and do not represent the views of the CSG. The views and opinions expressed are solely that of the author credited in the article. The CSG do not take any responsibility for the content of its contributors.