Chelsea Terrace Talk – Irish Examiner Article By Trizia
I didn't like the fact that we were such favourites – it made me nervous. With good reason it turned out. Conte's cup record is also rather poor which worried me. Let's get the obvious out of the way – we didn't turn up – we deserved nothing out of the game and in reality we could have been four nil down by half time. And yet, we were only 1 nil down to a goal that should never have stood. I would have thought that was enough for Antonio to get them up for the second half but what we got was more of the same. We got last season's Matic, an imposter wearing the No. 7 shirt, even Mr. Consistency Azpilicueta had a stinker. And don't even get me started on Victor Moses…..if he had a brain he would be dangerous.
If I was Antonio Conte that display would have worried me. You may think that a bit harsh given the season we've had but we have seen that a few times this season – most notably again to Arsenal and also Tottenham and United. It would worry me that the entire team could play that badly and no matter what the manager did in terms of substitutions and or half time talk made not the slightest difference.
The thing is doubles are rare and I shouldn't really be so disappointed that we failed to land it – many fans will never see it in their life-time and I am fortunate enough to have witnessed Ancelotti do it for us but I think it was the fact that we will never have such an easy opportunity to do it again that really rankles. And also that this malaise that seems to strike the whole team seems so inexplicable. One or two even three players having an off game – but the entire team AND substitutes playing like a pub side – how do you explain that?
Conte has done wonders this season but now is the time to invest in some quality. We have been linked with Veratti and Sanchez who I would be delighted to see at the Bridge. However, we have been most heavily linked with Lukaku who really would bring very little to the squad – you don't see Real Madrid, Bayern or Juve beating a path to Everton's door and there's a reason for that.
He certainly is no replacement for Costa – if indeed Costa goes – this seemed a certainty at one point but now seems less clear cut – that said, I'm still not sure he is totally happy in SW6 and that has shown in his football.
To be honest I'm struggling to think too far ahead as losing to Arsenal has proper annoyed me. They are the worst Arsenal side for quite a few years, Wenger has demonstrated a feeble and outdated tactical ethos, we won the league with a record number of wins and they ran rings round us. I suppose that's what makes this the best league in the world as you really can't predict anything – except Tottenham losing their bottle obviously – but you get my point.
And I suppose if this means that Arsenal give the old duffer another two year contract the loss will almost be worth it. Another two years of the three-quarter length trousered, silver trainered, metrosexual tippy tappy fan boys fighting amongst themselves as they vie for the heights of 4th spot once more. All while having to play on a Thursday night to a collection of bank clerks and goat herders in deepest Eastern Europe – while we are Champions of England once again, with a sensational manager, possibly the best owner in football and a Champions League to look forward to – I think I can settle for that.
Have a good summer all.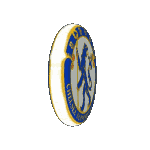 Posted by Trizia
(You can see all the Terrace Talk articles here)
DISCLAIMER: All articles written for the Chelsea Supporters Group 2005 (CSG) are those of the author and do not represent the views of the CSG. The views and opinions expressed are solely that of the author credited in the article. The CSG do not take any responsibility for the content of its contributors.
'Chelsea Supporters Group' can be found on Twitter and Facebook
Related Images: