Chelsea Terrace Talk – Irish Examiner Article By Trizia
The stress of this title run-in is making me ill – literally. My stomach has been constantly churning since that loss to Palace and every game the pre-match tension almost makes my physically sick. The loss to United as you know had me literally become a gibberish wreck and the wins have bought not euphoria but relief. As we made our way up to Liverpool yesterday I tried to put our record against Everton out of my mind. Everton had been the game I'd feared for some time and the first half did little to reassure me. As they trotted out for the second half a voice behind me shouted "can we pretend we're in a fight for the title"!! He had a point!
Conte had obviously said something similar at half time because we saw a far more determined eleven take to the field. We started too slowly but resolutely gain the upper hand and pile on the pressure. The Everton team and fans seemed to waiver and that's when Pedro struck. Immediately, the team relaxed – it was as if they suddenly remembered how good they could be. The passing improved, the crosses improved, we saw the intelligent link-up play that had deserted us in the first half and the team all started putting in a proper shift. There was only going to be one winner after that.
What is invaluable at this stage is having some wise old heads in the team – experienced players like Pedro and Fabregas who have won it all. They know how to win – they know it's about concentration, hard work and every player making their individual contribution but still working as a team. Despite the both of them being in and out of the team throughout the season I honestly do not think we'd be top without them. It's not that I think the other players don't have what it takes but more that the two Spaniards seem to make very few mistakes and understand that consistency is as important as brilliant talent. With the hundreds of games under their belts they have seen it all and can cope better with pressure and emotion.
Pedro especially has weighed in with more than his fare share of goals which has been hugely important in this campaign – especially the second half of the season where Costa's contribution has been sporadic. As a club, for over a decade we had Frank Lampard acting as a safety net for any misfiring strikers and most clubs that win the Premiership usually boast a team where the goals come from a myriad of players – not just the front one or two. Hazard obviously and Willian have scored some stunning & important goals but I think we still need to bring in players that can score or create more goals – some of our wins have been a bit close for my continued well-being.
So the gap remains at 4 – I didn't really expect Arsenal to do us any favours, they are a team with very little bottle and so it proved. I can't say I'm still fully relaxed, nor do I believe we have the title in the bag but we do seem to be getting back into our groove and scoring goals. I have to convince myself that Palace was just one of those abominations and United too served a purpose – indeed they could have been a timely kick up the arse which ensured we didn't go into the final half a dozen games with a complacent team as well as forcing Conte to consider a Plan B as we saw at Wembley. In a way that ten point gap allowed us to sub-consciously accept too many slip-ups – with Tottenham now breathing down our necks we know what we need from every game to guarantee that title.
Conte knows this and is being rightly cautious – all that said, the win at Goodison was huge given their home form this season and our poor record up there. I imagine it was also where Tottenham was hoping/expecting we'd slip up.
So team, manager and fans know the score and we all have a part to play – the nerves need to be left behind and we need belief in our ability to bring this title home.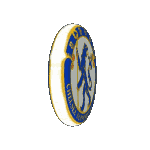 Posted by Trizia
(You can see all the Terrace Talk articles here)
DISCLAIMER: All articles written for the Chelsea Supporters Group 2005 (CSG) are those of the author and do not represent the views of the CSG. The views and opinions expressed are solely that of the author credited in the article. The CSG do not take any responsibility for the content of its contributors.
'Chelsea Supporters Group' can be found on Twitter and Facebook